---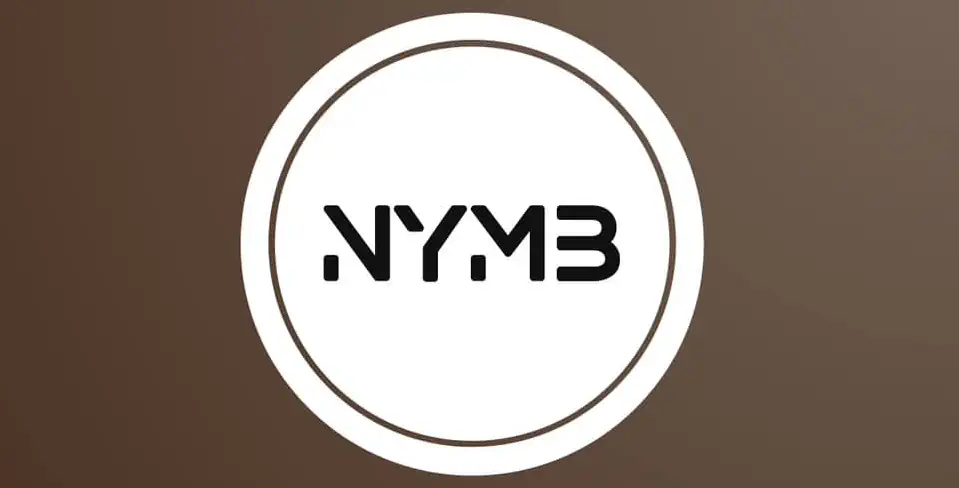 Not Ya Momma's Boutique, DeKalb, Tx 75559 is a Woman's and Children's Boutique, with an online store.
---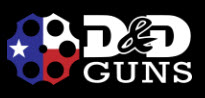 D & D Guns, 930 N McCoy Blvd, #2, New Boston, TX 75570 is a family owned business with a large inventory of firearms, ammunition and accessories. We can suit any budget. We also have a gunsmith on staff.
Our staff is very knowledgeable and willing to help. We buy, sell and trade guns also. Come by and visit our store. Open Monday thru Friday 9am till 5:30 pm; Saturday 9 am till 2 pm
We can be reached at: 903-628-1270
---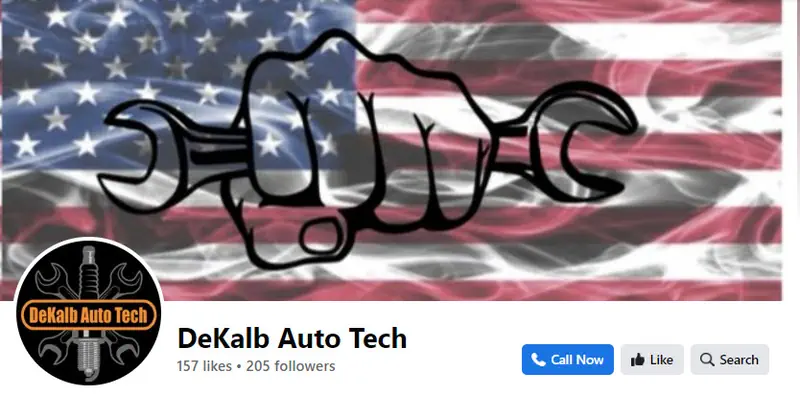 DeKalb Auto Tech, CR 4255 & Hwy 259, DeKalb, TX 75559 is your "Go To" place for auto repair in our area! Not only does he do great work, but he strives to educate drivers on preventive care - to lower your repair bills!!
He can be reached at: 903-293-1426
---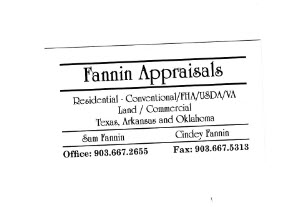 Fannin Appraisals, DeKalb Texas 75559 has joined our Chamber. They provide residential and commercial appraisals for the lending real estate institutions.
They can be reached at: 903-667-2655
---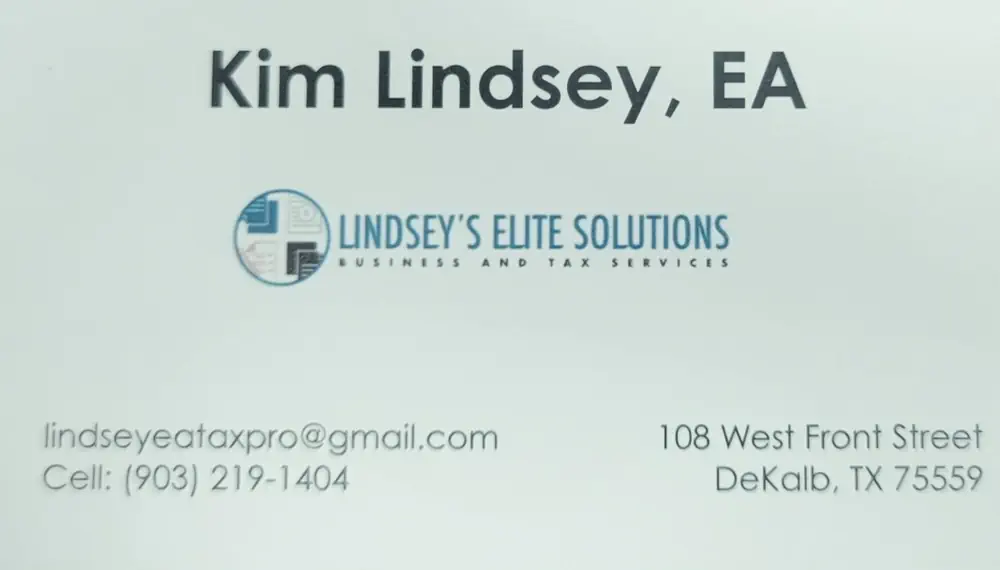 Lindsey's Elite Solutions, 108 West Front Street, DeKalb, TX 75559, is owned by Kim Lindsey with over 17 years Tax Experience.
Her specialty is EA which stands for Enrolled Agent. That is a tax practitioner who is licensed at the federal level by the Internal Revenue Service. In fact, enrolled agent status is the highest credential awarded by the IRS.
Kim is in the Reed V Building at the light and in the office most days from 9 am till 5 pm - Monday thru Friday.
She can be reached at: 903-219-1404
---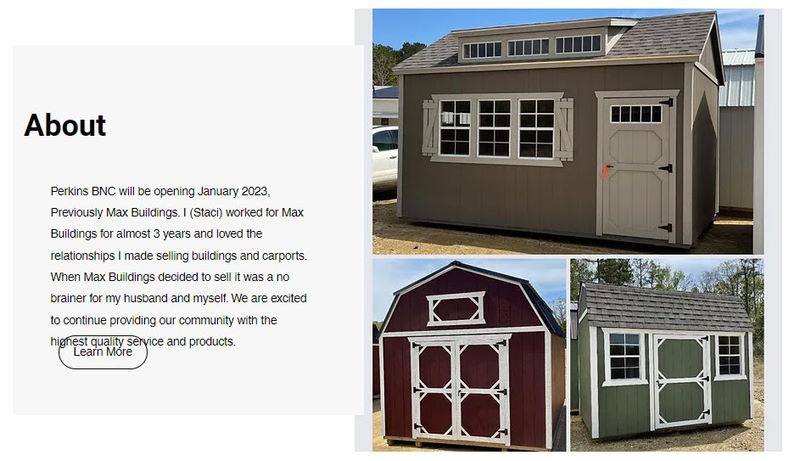 Perkins Buildings-n-Carports (Formerly Max Buildings), 625 E Front Street, DeKalb, TX 75559. Perkins BNC will be opening January 2023, Previously Max Buildings. I (Staci) worked for Max Buildings for almost 3 years and loved the relationships I made selling buildings and carports. When Max Buildings decided to sell it was a no brainer for my husband and myself. We are excited to continue providing our community with the highest quality service and products. Phone: 903-933-1133
---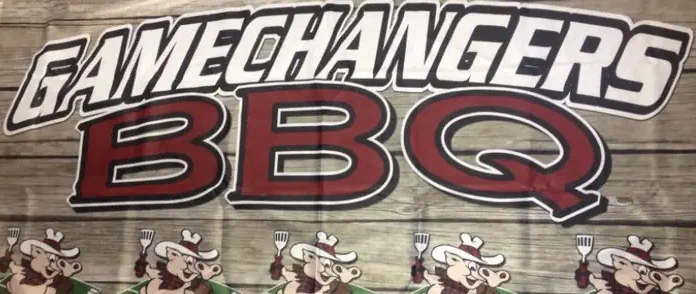 Gamechangers BBQ is a catering and food truck company. They're extremely popular at various events in DeKalb and many other local events.
They can be reached at:  903-280-3824
---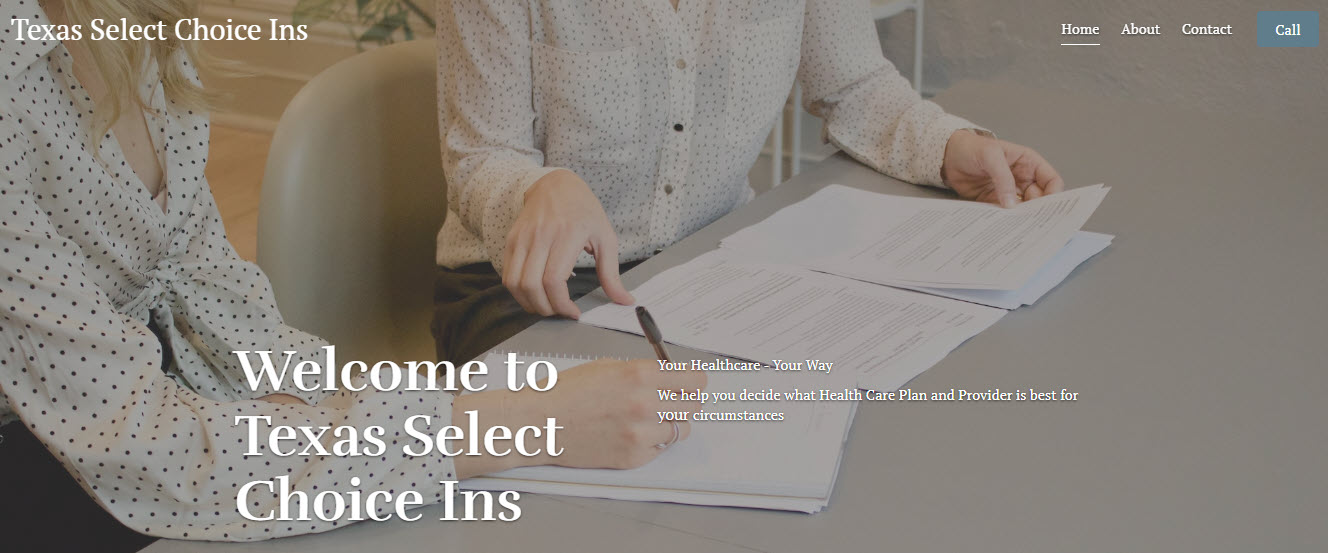 Texas Select Choice Ins, 120 W Front Street, DeKalb, TX 75559 is owned by Angela Woodyard. For the last five years, I've provided in-home service to Northeast Texas residents under my own agency, Texas Select Choice Insurance Agency.
As an independent agent, I represent many companies that provide Medicare and Health insurance in our Northeast Texas area counties and throughout the state. I enjoy doing presentations when requested and providing seminars on Medicare. I spend time during my summers on required trainings for each company I represent. Agents are required to learn the products each carrier sells and any rule changes CMS (Center for Medicare and Medicaid Services) delineates.
Angela can be reached at 903-960-1049
---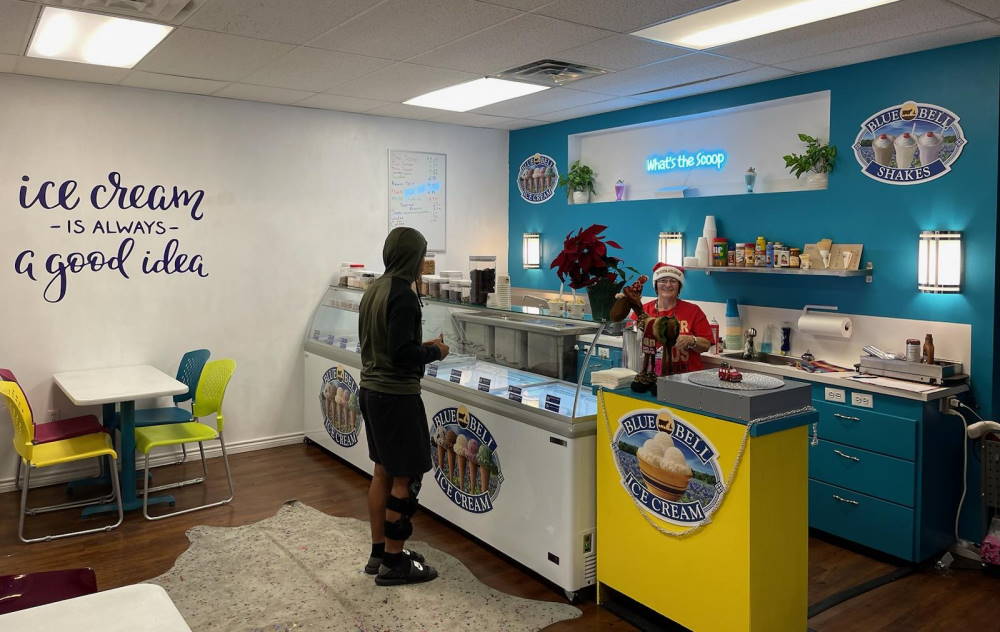 What's the Scoop, 533 E. Front St (Hwy 82), DeKalb, TX 74559 has joined our Chamber. They are part of the same building as the Trad'N Post. Aside from great Ice Creams, they also have a Party Event Room for small gatherings!
Please welcome them as new business members and stop in and Buy some yummy ice cream Locally.
They can be reached at: (430) 208-3086
---

Brett Hutson - Texas Farm Bureau Insurance, 911 W Hwy 82., New Boston, TX 75570 has joined our DeKalb Chamber of Commerce. 

As the unified voice of Texas agriculture, Texas Farm Bureau functions as a member of Farm Bureau, a national grassroots organization with memberships across America that focus on building strong, prosperous agricultural communities.
Texas Farm Bureau is an independent, nongovernmental, voluntary organization governed by the people it represents. Its purpose is to enhance and strengthen the lives and well-being of rural Texans by working to improve education, economic opportunity, and social advancement. Texas Farm Bureau's influence is local, county, and statewide. As the voice of agricultural producers at all levels, it functions as an open, nonpartisan, nonsectarian organization.
Texas Farm Bureau Insurance builds and manages a financially strong, efficient, and member-oriented operation that supports the objectives and membership growth goals of the Farm Bureau parent organization.
Brett can be reached at: 903-628-3451
---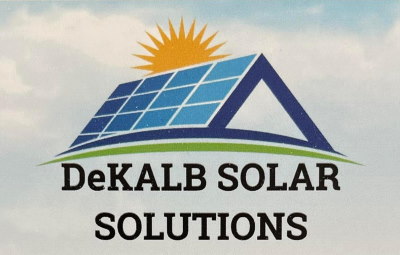 DeKalb Solar Solutions, 1021 West Grizzly, DeKalb, TX 74559 is a new business in DeKalb and has joined the DeKalb Chamber. 
DeKalb Solar Solutions, in DeKalb TX, is your Northeast Texas and Oklahoma headquarters for complete Solar Solutions - Design, Parts, Financing, Installations and Complete Customer Satisfaction!
We pride ourselves when we say we offer everything needed to have Solar on your home!
They can be reached at: 903-667-0191
---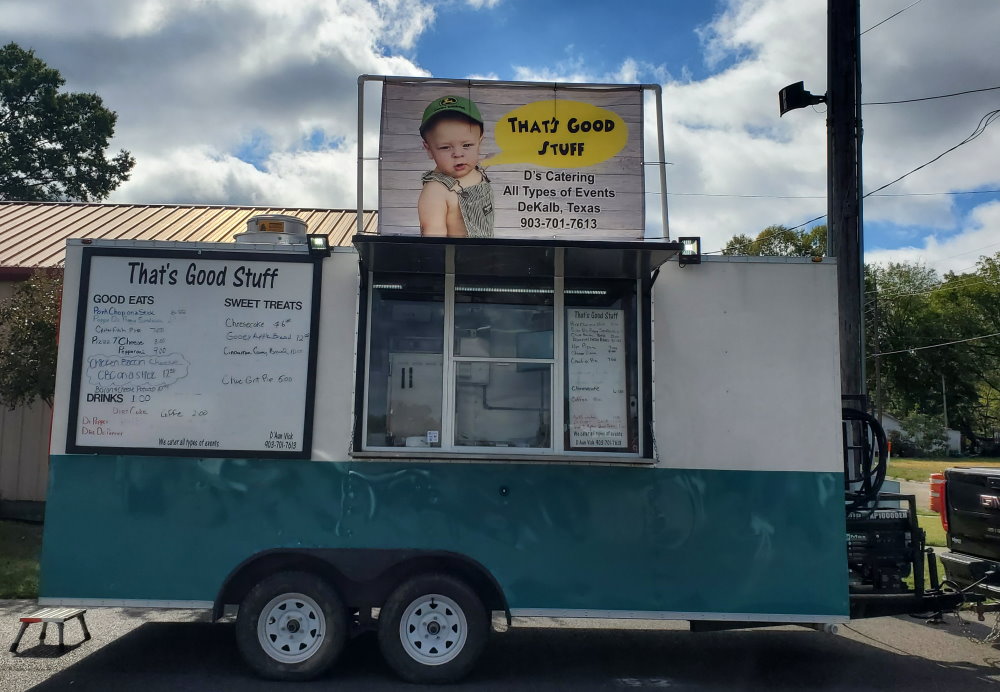 That's Good Stuff, A local DeKalb Concession/Catering Business has joined our DeKalb Chamber of Commerce.
It is owned by D'Aun Vick.
She can be reached at: 903-701-7613
---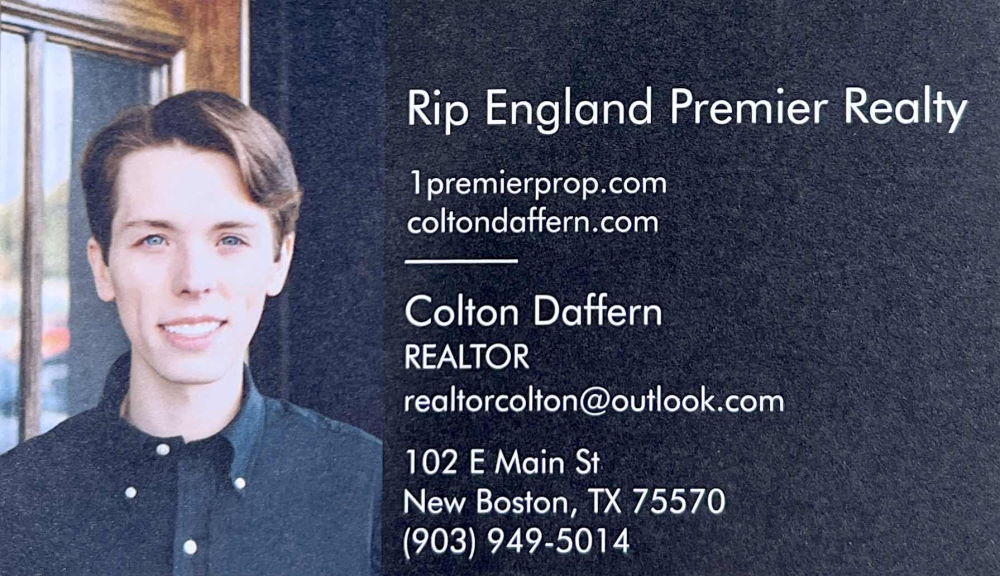 Colton Daffern - Rip England Premier Realty, 102 E Main St., New Boston, TX 75559 has joined our Chamber of Commerce as a Realtor and new business.

Colton served on our Board of Directors and also helped out with his awesome photography skills producing great pictures for us.

Colton has expanded his career to represent Rip England Premier Realty in the DeKalb area. He's very excited about his new endeavor, as a Realtor, and will be quite an asset to anyone needing a Realtor in our area. 
He can be reached at: 903-949-5014
---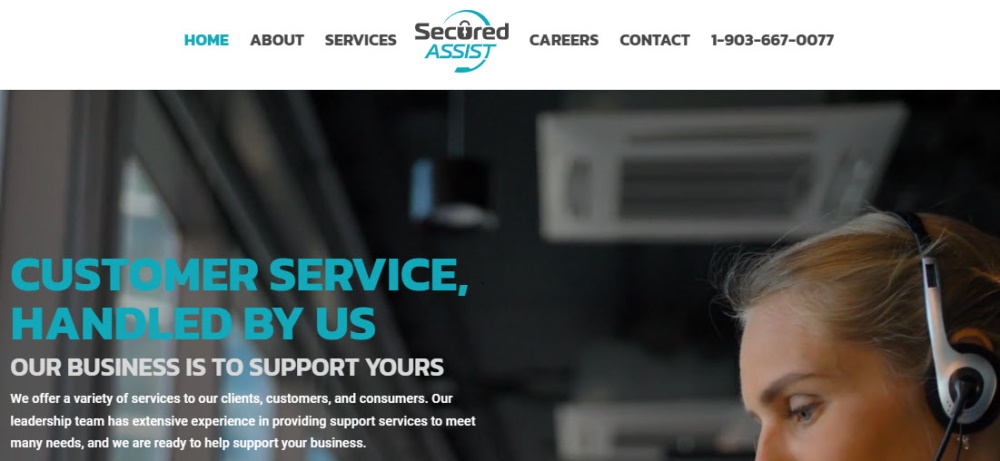 Secured Assist offers a variety of services to our clients, customers, and consumers. Our leadership team has extensive experience in providing support services to meet many needs, and we are ready to help support your business. Our founder, Roxanne Baker, has built her career through her determination to help companies grow. With a degree in management from Houghton College, and over 20 years of experience in strategic planning and implementation, she can design processes to meet your specific needs. Your experience with Roxanne and Secured Assist will be exactly what you have been looking for. Whether you are already a large business or still growing, we look forward to working with you! Secured Assist may be reached at: 903-667-0077
---

Reed Bookkeeping, 211 North Ellis Street, New Boston, Texas 75570 was Founded by Nicole Reed, a USAF/NAVY Veteran to give reasonable, Personalized, Customized Bookkeeping Service for some Family Members. After 2 years of successful Operation, we Incorporated and began offering Financial Services to the Public. Too many business owners don't have enough time to personally manage their business due to the extensive bookkeeping and compliance requirements and Payroll, Taxes, and Timekeeping requirements, That's where we come in to help. We can provide a Customized, Affordable Solution to reduce your stress with those issues. Phone Number: 903-314-5006
---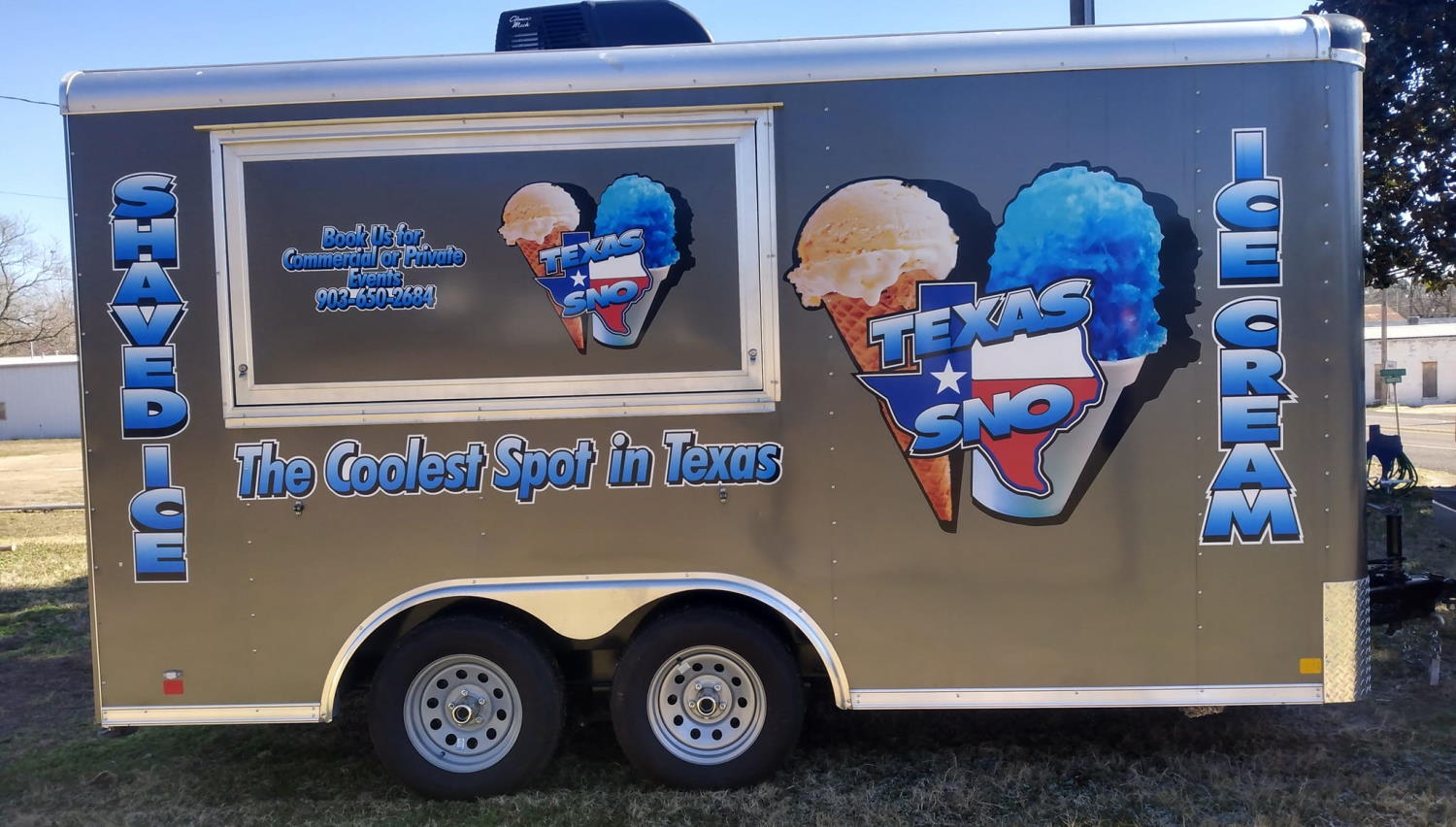 Texas Sno Cones, based in Linden, Texas joined our DeKalb Chamber of Commerce at the fabulous Fireworks Show!! 
They can be reached at 903-650-2684
---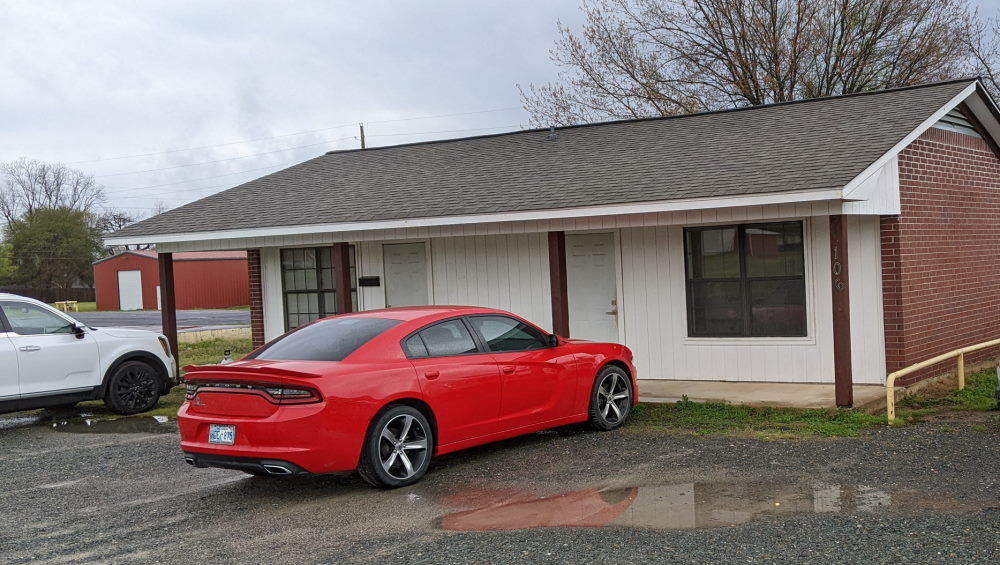 The Mane Room, 106 N Johnson St, DeKalb, TX (Formerly Johnny's Barber Shop) is open with a new owner - Carrie Flanery.
Her phone number is 903-278-5496
---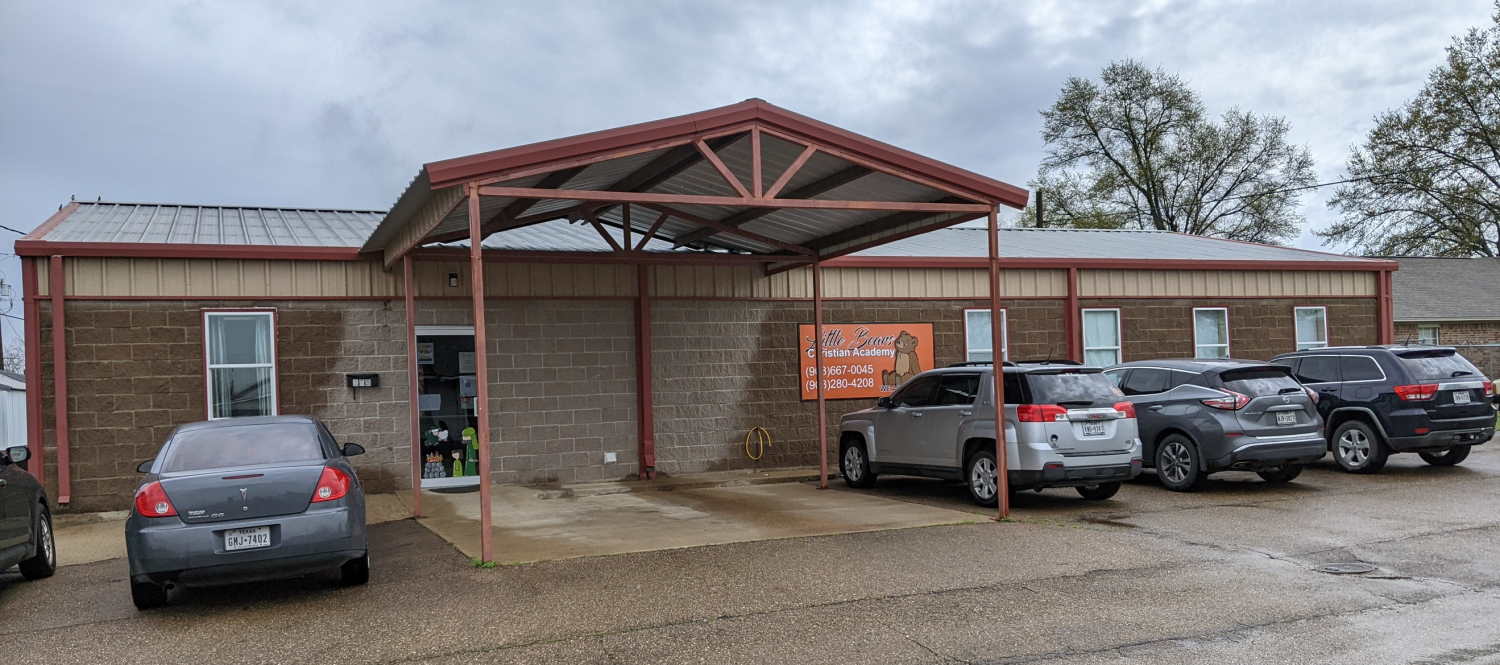 Little Bears Christian Academy, 113 Broadway St, DeKalb, TX is a popular Daycare facility in our area.
They can be reached at: 903-667-0044
---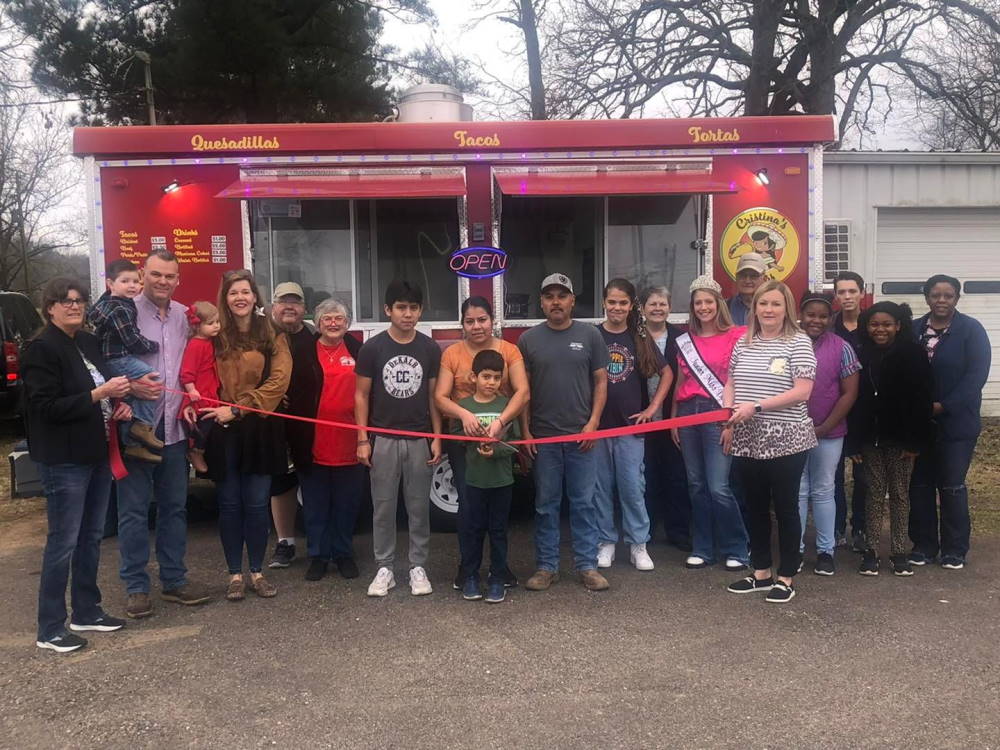 Cristina's Tacos are set up in DeKalb at 522 East Grizzly Drive. However, as a food truck, they can go where needed!!

---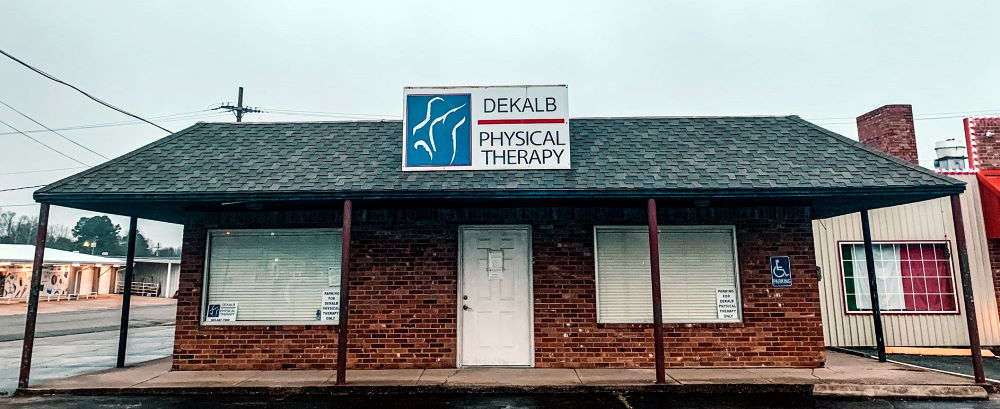 DeKalb Physical Therapy, 203 E Front St, DeKalb, Texas 75559 has been providing rehabilitation services to the wonderful residents of DeKalb for over 15 years! As we are a family-owned business, we love offering unique patient accommodations at each of our clinics, located in DeKalb, New Boston, and Texarkana.
For example, we offer extended hours including weekend availability, flexible payment plans, and provide every patient with one of our therapist's personal cell phone number to ensure afterhours accessibility. Come see us at DeKalb Physical Therapy, or give us a call at (903) 667-7000

---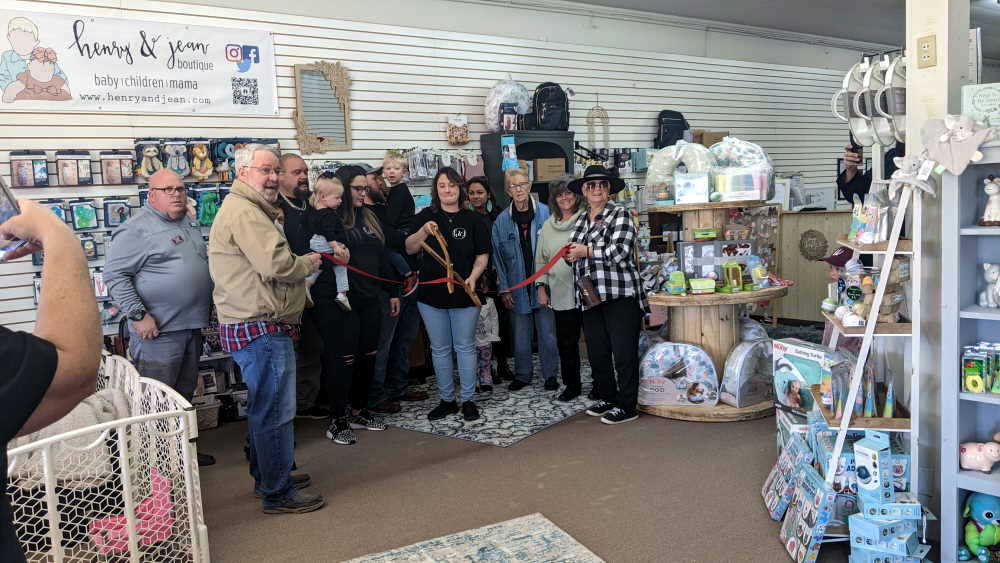 Henry & Jean Boutique, 139 NE Front St, New Boston, TX is a new local Store in downtown New Boston. Originally launched as an online children's boutique, it is now a storefront also and has opened in Northeast Texas. They offer a wide variety of specialty items for little ones, and mom's and dad's too. Allyson Pebsworth launched her site, Henry and Jean Boutique, with her family and the people in her community in mind. Originally from Avery, Allyson moved to New Boston with her husband, Derrek and children, Isaac (3) and Charlotte. Phone: 903-341-0393

---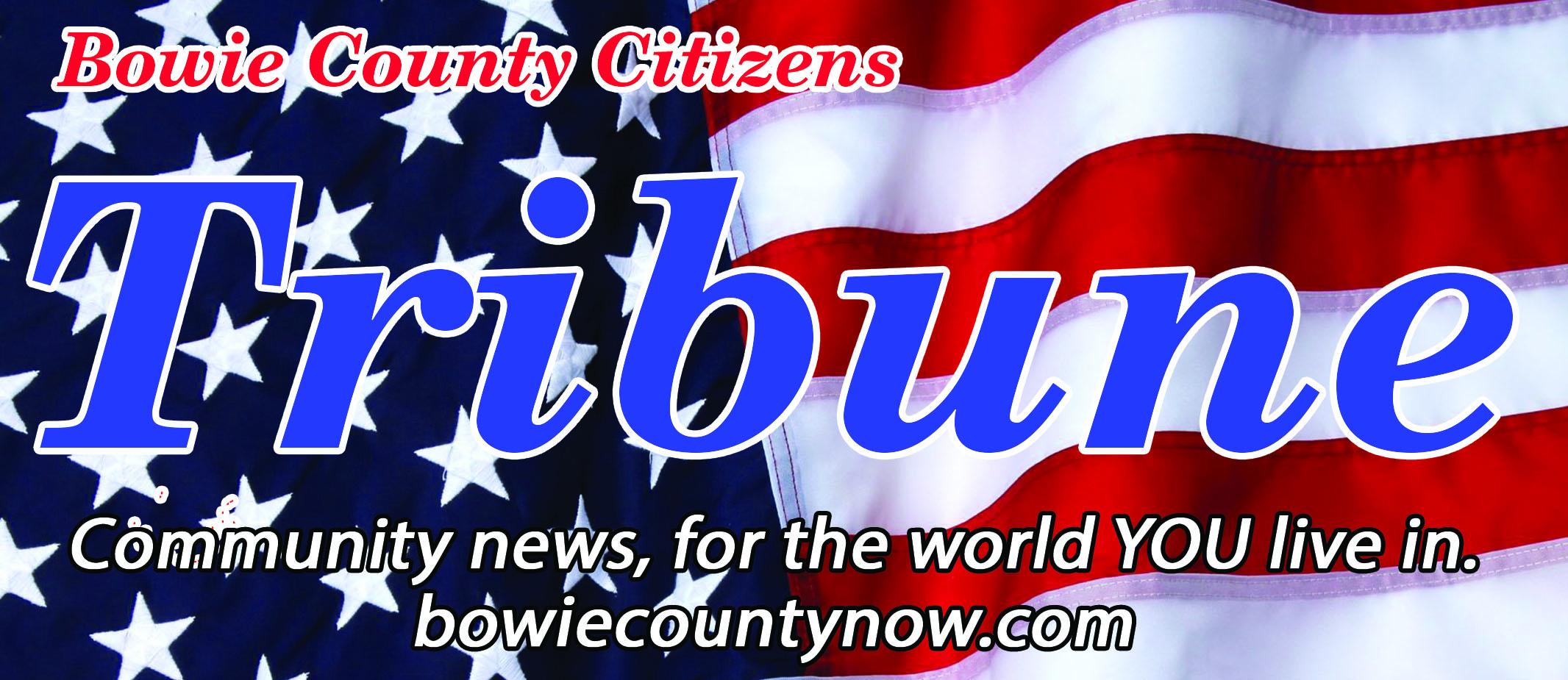 Bowie County Citizens Tribune, 139 NE Front St, New Boston TX, 75570 has been a tremendous asset to DeKalb and our surrounding communities for years.
They are always on top of events and keep us well informed.

Phone 903-628-5801
---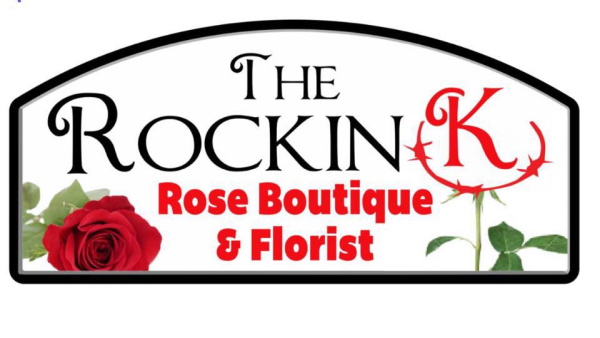 The Rockin K Rose Boutique & Florist, 641 E Front St., DeKalb, TX 75559 A Unique blend of FASHION & FLOWERS (Formerly De Kalb Flower Shop) Full service florist Check out our GROUP(The Rockin K Rose)for posts about the boutique clothing.
Phone (903) 667-2418

---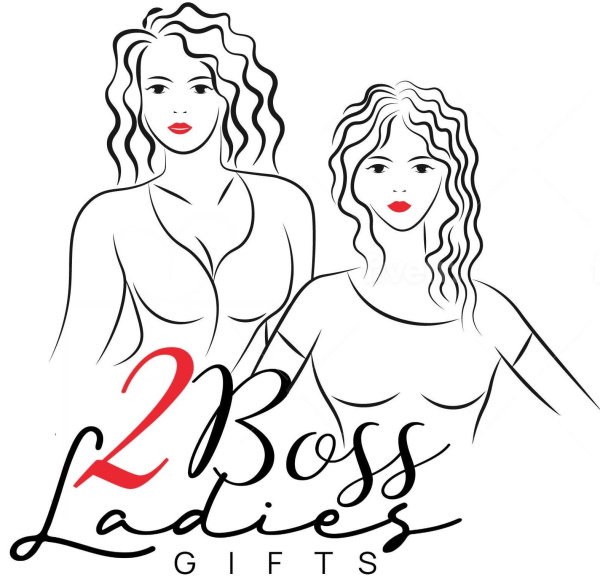 2 Boss Ladies, 123 NE Front St, New Boston, TX 75570 create and make personalized items such as writing pens, tumblers, sippy cups, baby bottles, shirts, hoodies, coasters, canvases, blankets, earrings, flags, and many other items. 
Phone  (903) 244-2263

---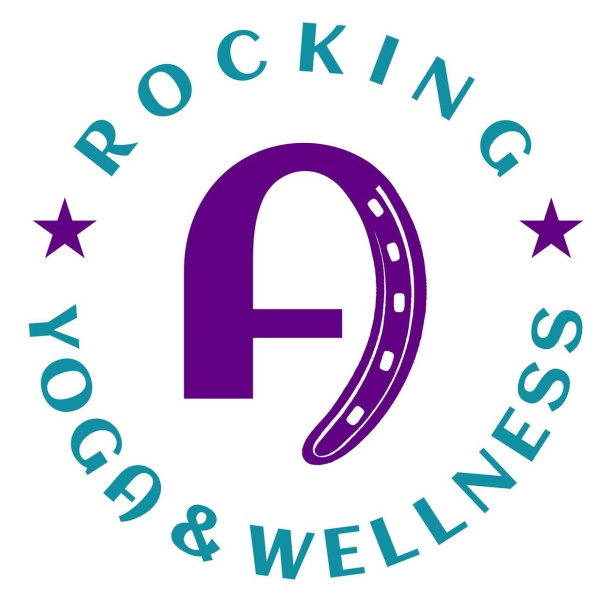 Rocking A Yoga, 104 N Runnels St, DeKalb, TX 75559 Specializing in Thai yoga bodywork, private and semi-private small group instruction, and small group classes at affordable rates.
Phone (469) 525-3933