Past Events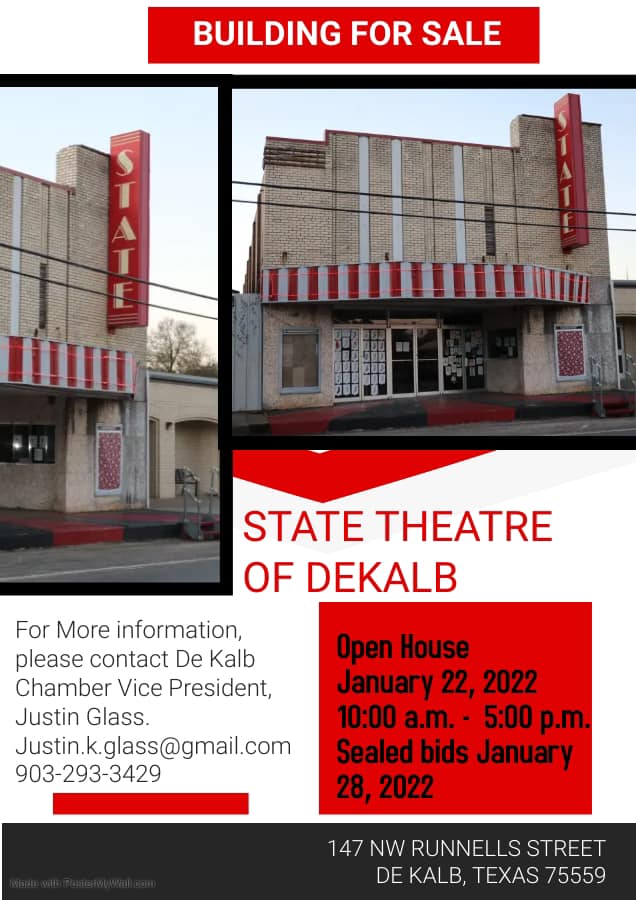 The State Theater has been an icon for our beautiful community of DeKalb for years!! It was opened prior to 1943 and stayed functioning as a theater until at least 1957. Unfortunately, old-time movie theater buildings have just won the dubious distinction of being America's most endangered buildings. Their spaciousness makes conversions difficult and their thin brick walls also make them easy to tear down. 
The Chamber just doesn't have the funds or the manpower to restore this wonderful historic landmark. We sincerely hope that whoever wins the bid for this building will seriously consider restoring it and keeping it as a part of our DeKalb history.
The Open House already happened.
Sealed bids are received and being evaluated.