Our DeKalb TX Chamber of Commerce helps our local businesses grow and prosper thru our chamber promotions. Here at DeKalb Texas Chamber of Commerce, we are driven by a single goal; to do our part in making our community a better place for all.

We strive to build productive relationships and make a positive impact with all of our pursuits. 

Our association consists of over 75 businesses, organizations, and individuals that work toward the interests of our business community.

Please shop our local businesses whenever you can!
---
Ribbon Cutting & Grand Reopening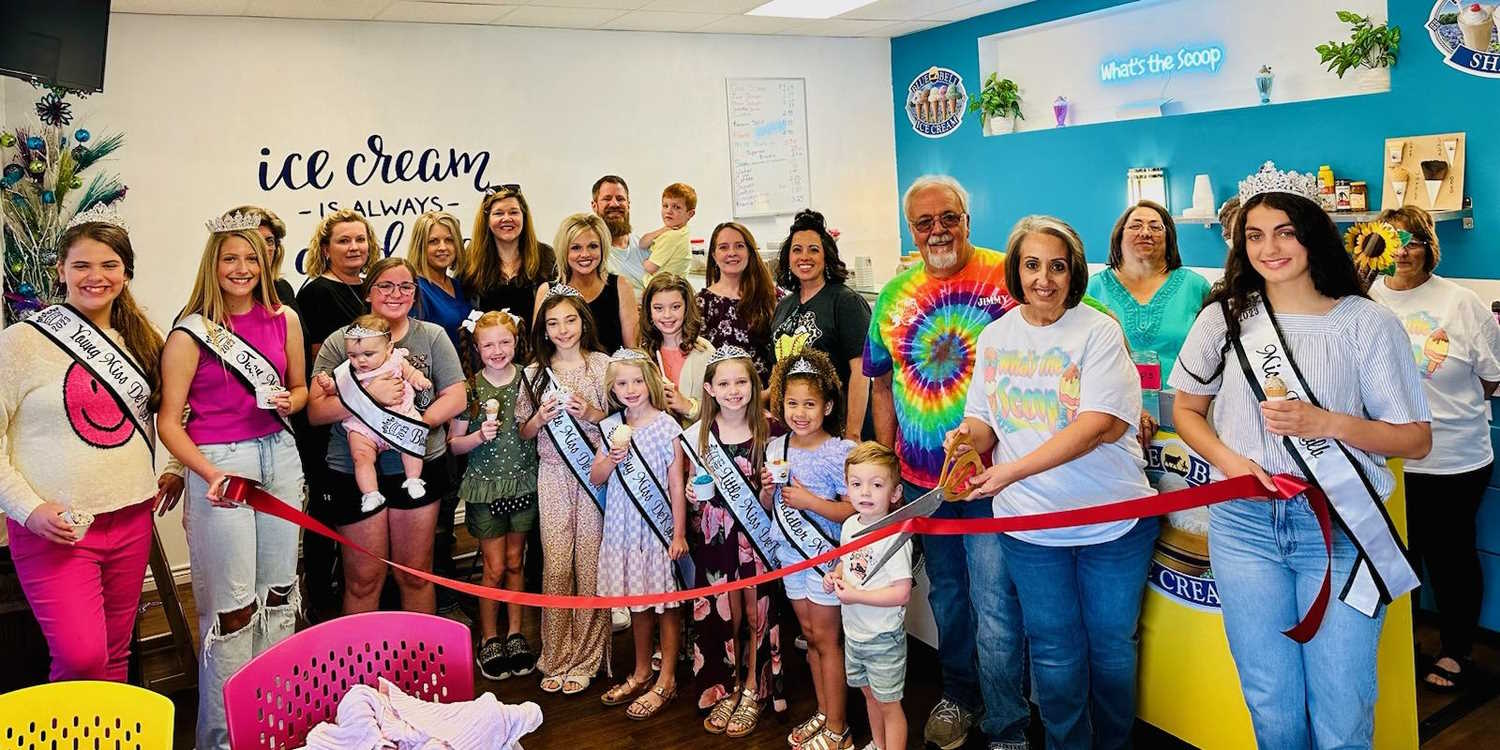 What's the Scoop, 533 E Front Street, DeKalb, TX 75559 had a great turnout for their Grand Opening & Ribbon Cutting Ceremony today. They are locally owned and already a "Favorite Spot" Ice cream parlor with 22 flavors of Blue Bell, cupcakes, cake slices, pies and cookies. Be sure to stop by and say hello - and enjoy some of their yummy goodies!!
---
DeKalb TX Chamber of Commerce Business of the Month - August 2023
Bates Family Funeral Home, 601 E Front St., DeKalb, TX 75559 has been serving the public more than 50 years and three generations. Our family has prided ourselves in serving our community in a professional, caring manner.
We are a 3rd Generation Family Owned Funeral Home that is proud to serve De Kalb and surrounding communities, as well as other cities in and around Bowie County. We always offer our clients and their loved ones a sensitive, calming experience, where everything is taken care of for them. We not only listen carefully to the wishes and requirements of our clients, but will offer you our compassion and support in these difficult emotional times.
Bates Family Funeral Home is a proud recipient of the 2012, 2013 & 2014 Pursuit of Excellence Award Pursuit of Excellence is the premiere recognition program for funeral service, setting standards of excellence that motivate funeral home staff, inspire innovation and sustain consumer confidence in the funeral profession. NFDA's Pursuit of Excellence program recognizes funeral homes that are committed to providing outstanding service to families and communities they serve and are dedicated to achieving the highest professional and ethical standards. They can be reached at: 903-667-2009
---
Please welcome our newest business to join our DeKalb TX Chamber of Commerce
J and T Tire and Automotive, 110 Creek Place, DeKalb, TX 75559 has joined our DeKalb Chamber of Commerce. They are Open Monday thru Friday from 7:30 am till 5:30 PM. They can be reached at: 903-667-1045
---
Join our Chamber today
Joining the Chamber is an investment in our community. Chamber members are business owners who understand that when their business prospers, the local community benefits.
Many of our members lend their talents, time and resources to tackle important business and community development issues that impact the future of our community.
Featured Gold Members

---