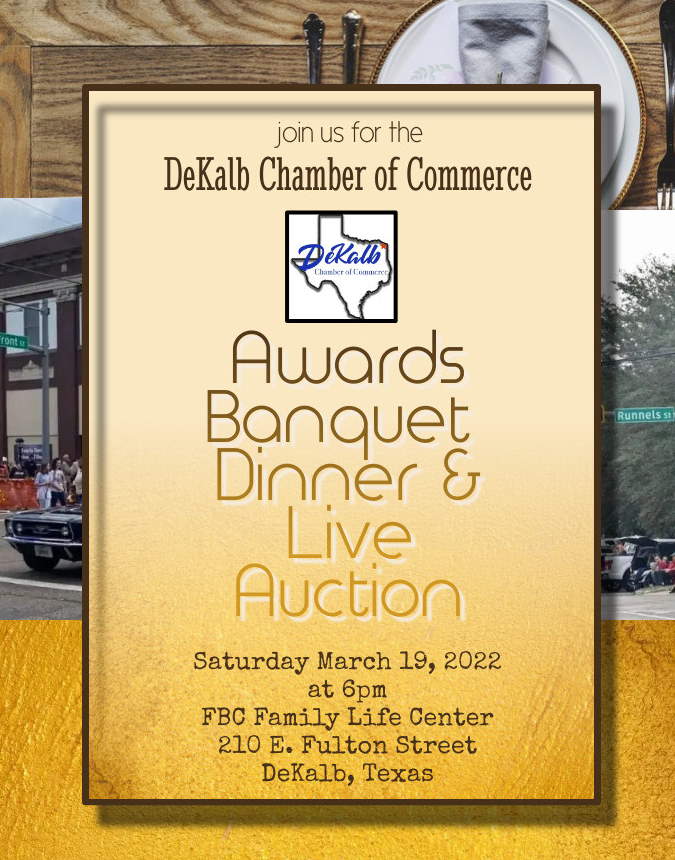 The Awards Banquet for 2022 was fabulous!! Great crowd, great food, Awesome People winning Awards with a great Live Auction!
Special Thanks to the FBC Family Life Center for hosting this annual event!
We all had a great meal by GameChangers BBQ
Special Thanks to Board Member, Clayton Little, for a Beautiful Invocation
---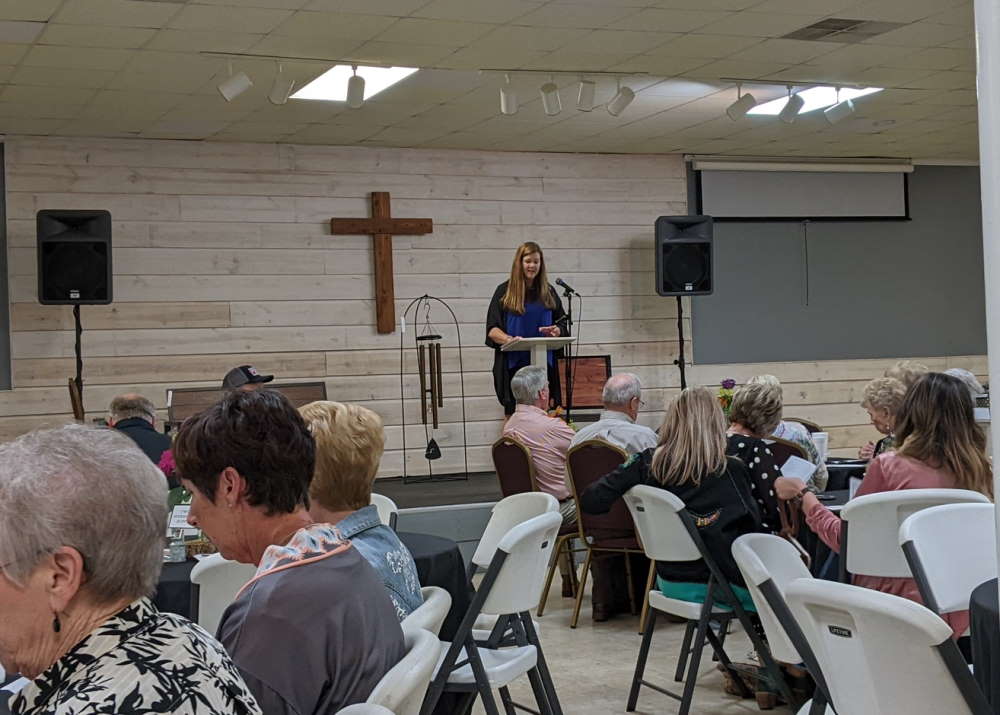 DeKalb Chamber President Donna McDaniel was our Master of Ceremonies for the evening
---
2021 Noble Award Winner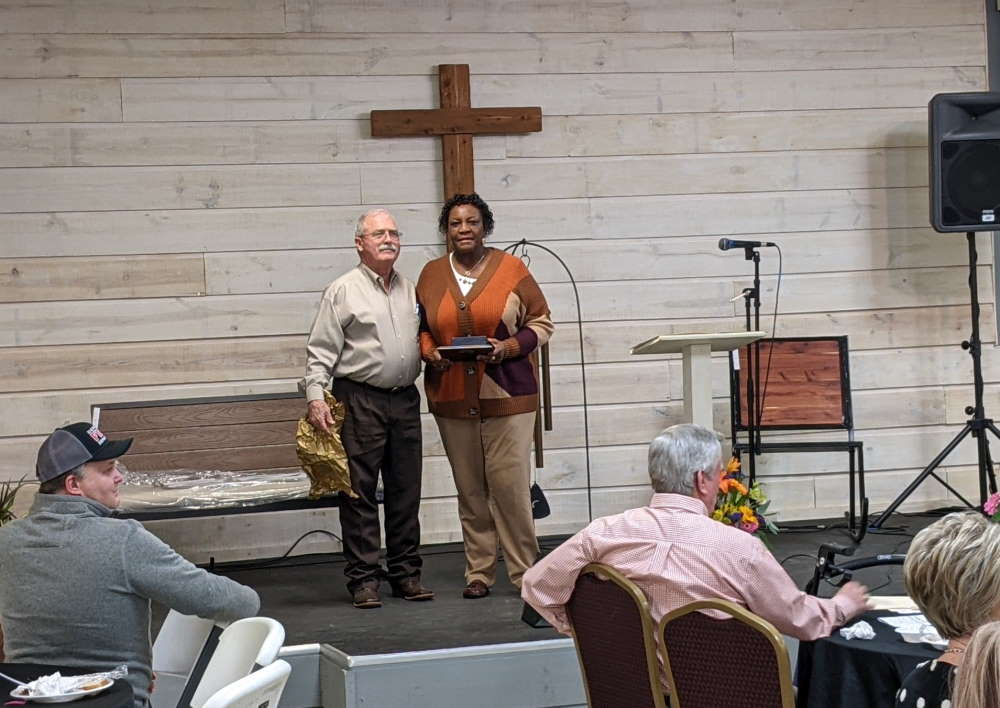 Chris Moser introduced our Noble Award Winner - Velma Moore - Outstanding Lady!!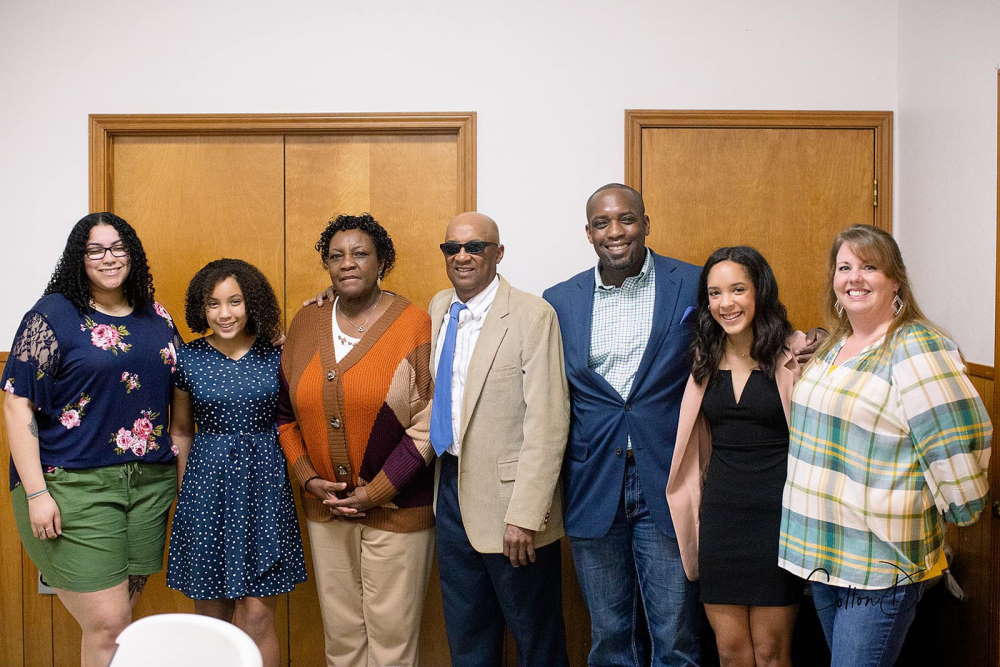 Even better, some of Velma Moore's family were able to witness her receiving the Noble Award
---
Ranson Pipes presented a report on the DeKalb Volunteer Fire Department
---
Mayor's Report was given by David Meadows, Mayor Pro Tem
---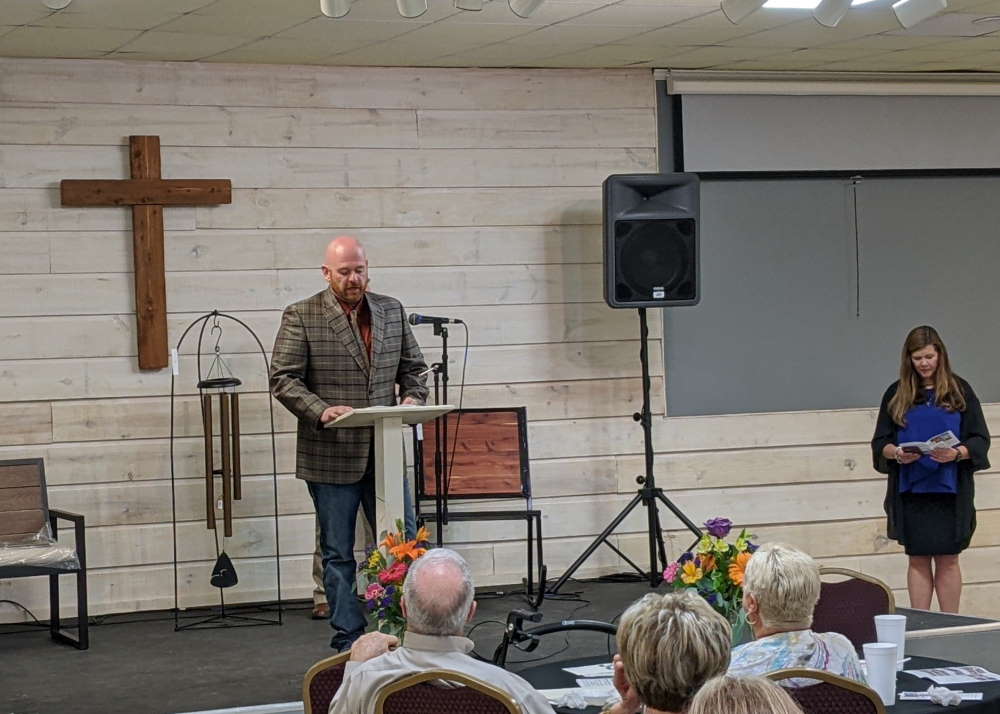 William Lindsey with the DeKalb Economic Development Corporation presented a report on how they can help the future of DeKalb grow
---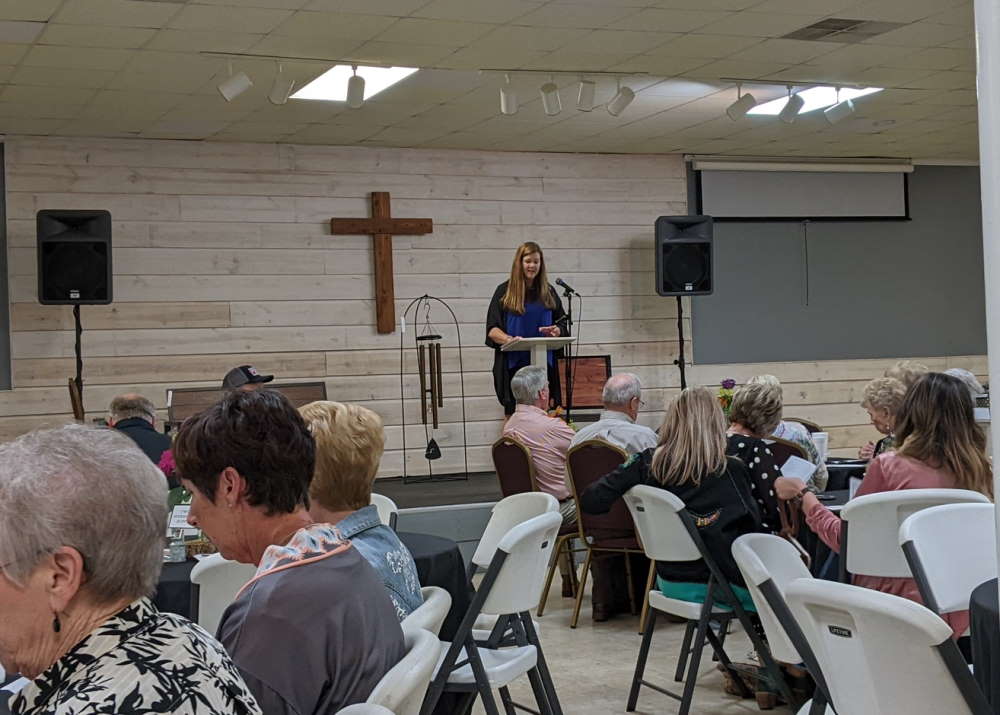 Chamber Board President Donna McDaniel thanked outgoing Board Members for their outstanding volunteer work - Colton Daffern, & Amber Phelps.
All staying Board Members were asked to stand and be acknowledged.
---
Business of the Year Award for 2021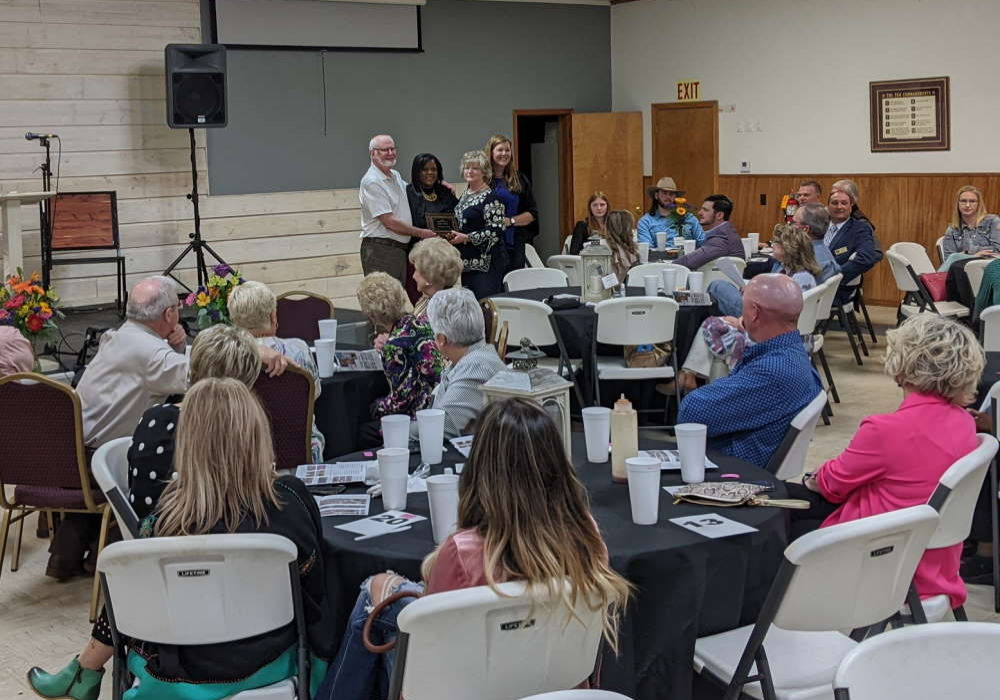 Board Member, Lisa Williams, introduced the 2021 Business of the Year Winners - DeKalb Pharmacy - Janet Tidwell and Garland Davis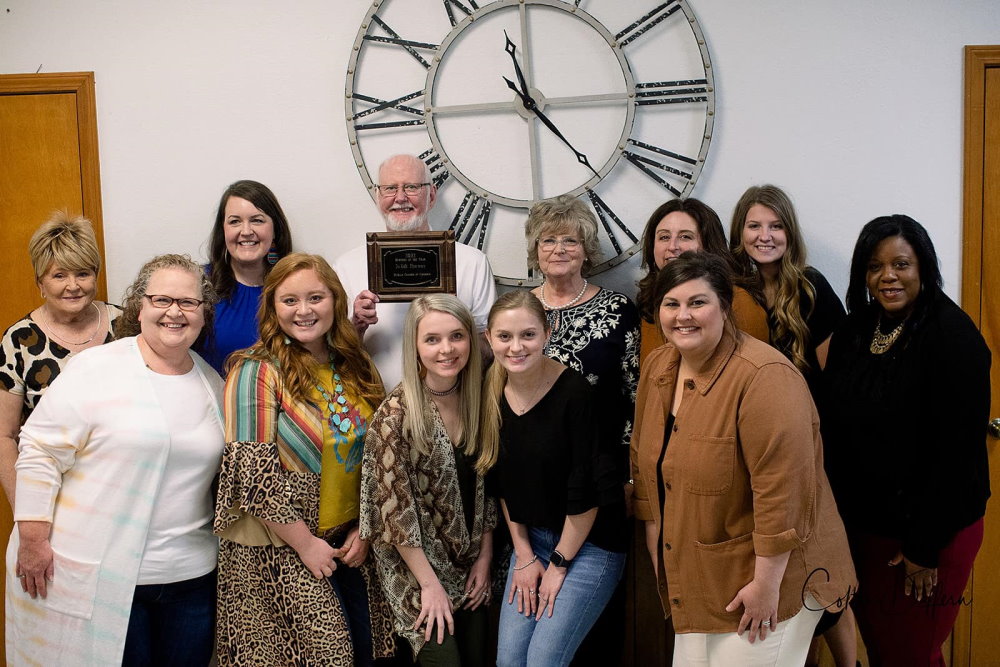 All the great people that make DeKalb Pharmacy Awesome!!
---
Organization of the Year Award for 2021
Our 2022 "Organization of the Year" is one that has been a part of our town for many years dating back to the early 1970's when it was established as another name. This organization has been the center of our town and responsible for many memories made. It was first the Jaycees organization, then Pioneer Days, Bonanza Days, Bogue Homer Days and its current name has been the name several times in between.
While this organization has had extensive volunteers changing throughout the years, many have stayed and worked tirelessly year after year. Fortunately, there were too many names to name. Leaders changed and leaders stayed… there were also many co-leaders as well. Volunteers galore. What a wonderful testament to the organization that so many wanted to be a part of it. If you saw the Oktoberfest parade Marshall float, you saw how many chose to ride in the parade. It took two trailers to hold all of those that chose to ride.

This organization raised a tremendous amount of money of the years where proceeds went to purchasing an ambulance, two fire trucks, and fire equipment. Other Organizations that benefitted from the proceeds include Williams House Museum, Old DeKalb Cemetery, Gardenia Club, Boys Scouts, Girls Scouts, Youth Sports Association, the DeKalb Chamber of Commerce, many DHS organizations, and many, many more. This organization helped so many other organizations in our community.
As 2020 approached, the leaders wanted a change. They had established a routine and a great foundation for another set of leaders to come in and continue the tradition that had been established. This year the DeKalb Chamber of Commerce wanted to recognize the original Oktoberfest Committee as the organization of the year for all that they have done for our community.
Congratulation to the 2021 Organization of the Year …the Original Oktoberfest Committee. Committee, please stand and will a representative, please come to the front.

Kim Kinney, Board Treasurer, introduced the Organization of the Year - The "Original Oktoberfest Committee"
Sherry Cherry, Jana Ford, Denise Swint, Donna McDaniel and Kim Kinney
---
Alumni of the Year Award for 2021
Born and bred in DeKalb, Texas and graduating from DeKalb High
School in 1978, this person is known to always jump in and help
whenever needed.
A retired, master's prepared psychology educator for 35 years, she still
tutors students of all ages....from DeKalb Elementary to Texarkana
College and many time does it for free.
This person has served on the DeKalb Professional Women's'
organization, DeKalb Original Oktoberfest committee as the 5K race
director as one of her many jobs with the organization. She is
currently a board member and worker of the Williams House
Museum, and the Northeast Texas Trail Coalition area representative,
member of the DeKalb Chamber of Commerce, and members of the DeKalb Church of Christ.
If you have worked with the DeKalb State Theatre, you know her
well. As the former chairperson, she put in many hours of work,
sweat, and tears into the restoration of the State Théâtre. It has been
her passion. She is hardworking and community proud. From the past
to the present, she is a perpetual volunteer for anything asked. This
past year she volunteered as an individual with the Oktoberfest
committee and Christmas in DeKalb events.
Married to Randy with one son Brandon, his wife Christine and two grandsons Railey and Peyton.
The 2021 Alumni of the year is Denise Swint.
Kim Kinney also introduced our 2021 Alumni of the Year - Denise Swint - Presenting the Award - Donna McDaniel and Kim Kinney
---
Person of the Year Award for 2021
Born and bred in DeKalb, Texas in 1977. This person grew up attending church and school in our little town.  Raised to serve our community and enjoy the traditions it holds continuing a family legacy.
At DeKalb High School, she participated in the DeKalb HS Band and was a majorette graduating in 1995 has Salutatorian.    
After graduating from DeKalb High school, she attended Texas A&M University in College Station receiving a degree in Finance in 1999.  Upon graduation she moved back to home to marry her high school sweetheart in 2000. 
Her many volunteer activities include serving the DeKalb Chamber of Commerce, DeKalb Bear Boosters, Member for FBC DeKalb and helping with children's ministries and children's church, Treasurer of New Hope Cemetery, twelve years at DeKalb Youth Sports Association as Treasurer and responsible for the concession stand at the city Park.
Remembered as a Little Miss DeKalb as well as Miss DeKalb, she continues the traditions of the DeKalb Professional Women's Organization as president for the past eight years and chairman of the Miss DeKalb Pageant for many years.
She serves as Director of Finance at DISD since 2005 and when asked to serve as treasurer, she is always willing. She is a member of the Texas Association of School Business Officials
When the Original Oktoberfest Committee was seeking new leadership, she formed a group to continue the wonderful traditions she cherished. I remember her saying, we cannot lose this wonderful event for our community. She serves as member of the 2020 plus Oktoberfest Executive Committee carrying a heavy share of the work.
Honest, trustworthy, hardworking, loyal, and kind. She is a servant leader. She is one of a kind.
She has been married to Allen Matteson for 21 years and they have two children, Walker, and Abbi
Volunteering for her community is in her DNA…
The 2021 Person of the Year is Jennifer Davis Matteson.
2021 Person of the Year - Jennifer Matteson - with Kim Kinney and Donna McDaniel
---
During the evening, various door prized were awarded and then the Live Auction - by Auctioneer Lankin Oakley, rounded out the 2022 DeKalb Chamber Banquet!!
Thanks to all who volunteered, donated and attended - it was a great evening!!

Special Thanks to Colton Daffern for contributing your Fabulous, as always, Pictures too!
---
Special Thanks to our Auction Item Contributors
Special Thanks to our Businesses & Their Giveaway Items