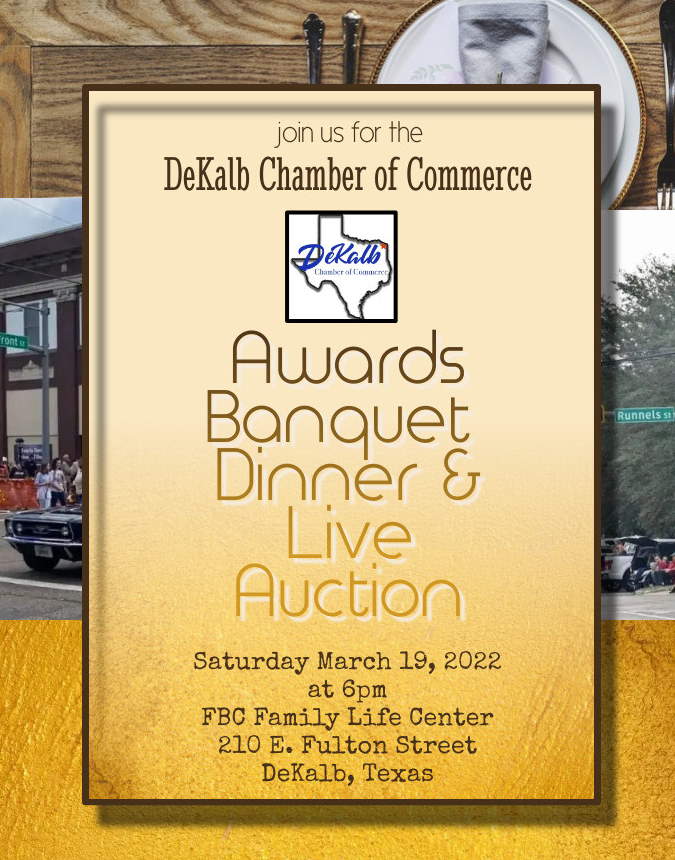 The Awards Banquet for 2022 was fabulous!! Great crowd, great food, Awesome People winning Awards with a great Live Auction!
Special Thanks to the FBC Family Life Center for hosting this annual event!
We all had a great meal by GameChangers BBQ
Special Thanks to Board Member, Clayton Little, for a Beautiful Invocation
---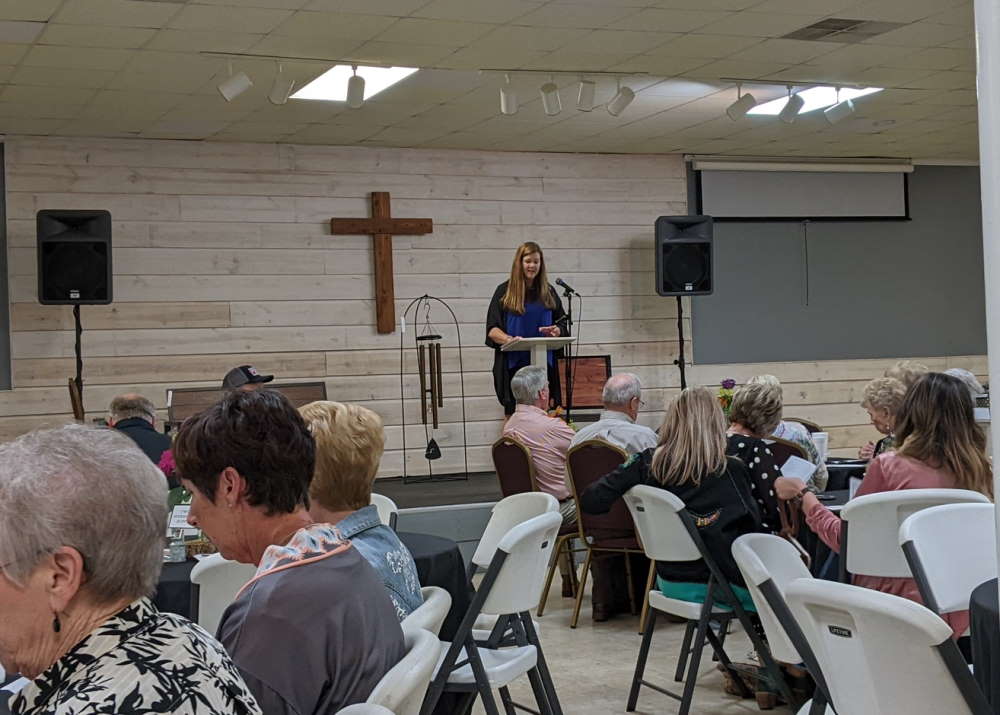 DeKalb Chamber President Donna McDaniel was our Master of Ceremonies for the evening
---
2022 Noble Award Winner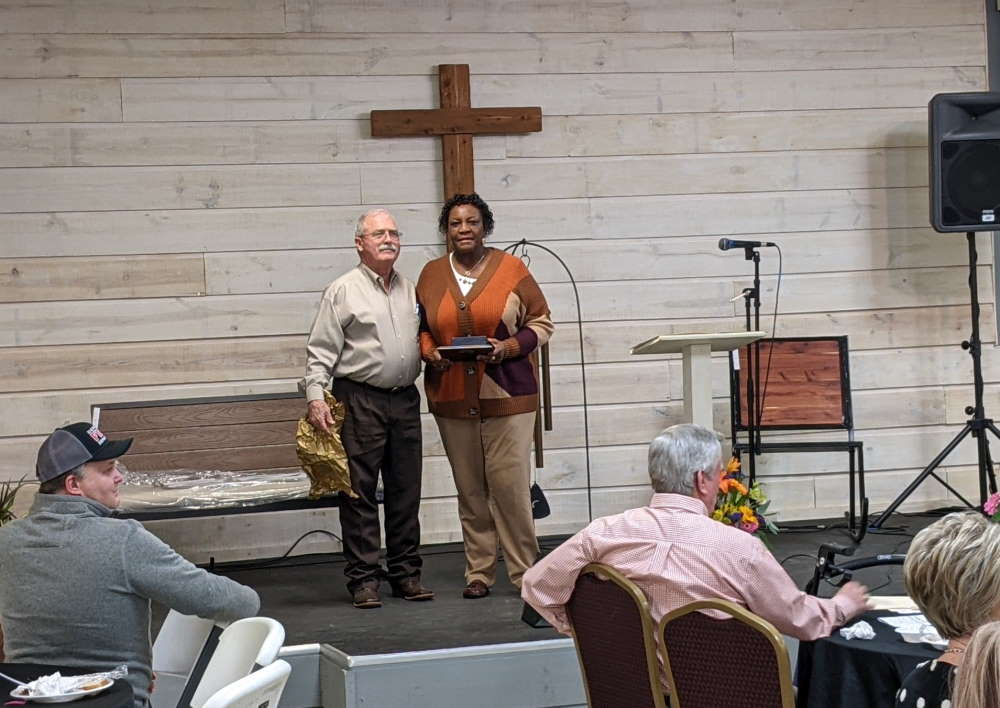 Chris Moser introduced our Noble Award Winner - Velma Moore - Outstanding Lady!!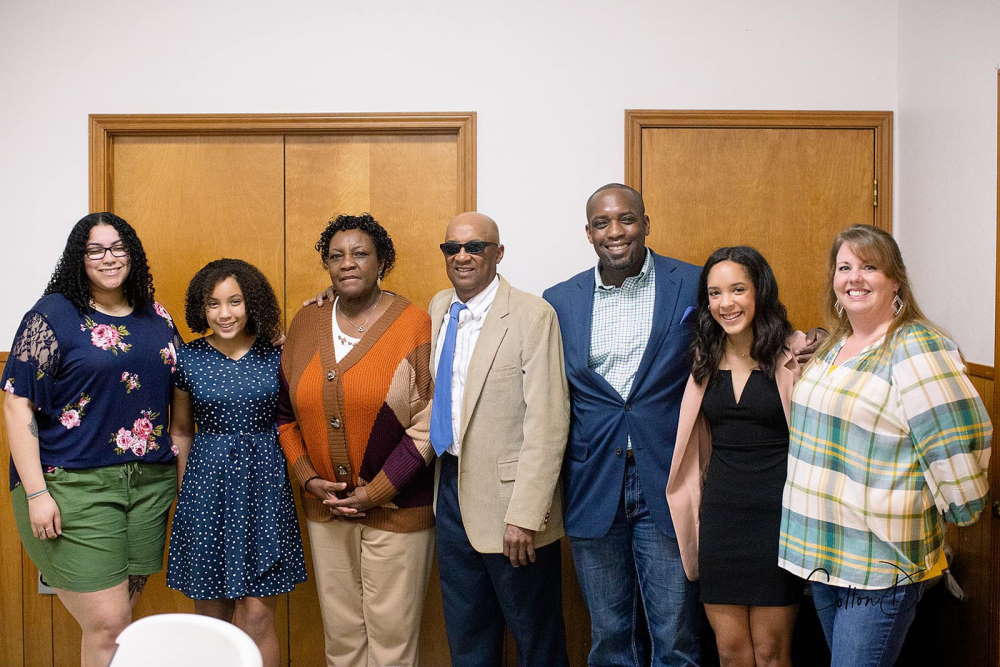 Even better, some of Velma Moore's family were able to witness her receiving the Noble Award
---
Ranson Pipes presented a report on the DeKalb Volunteer Fire Department
---
Mayor's Report was given by David Meadows, Mayor Pro Tem
---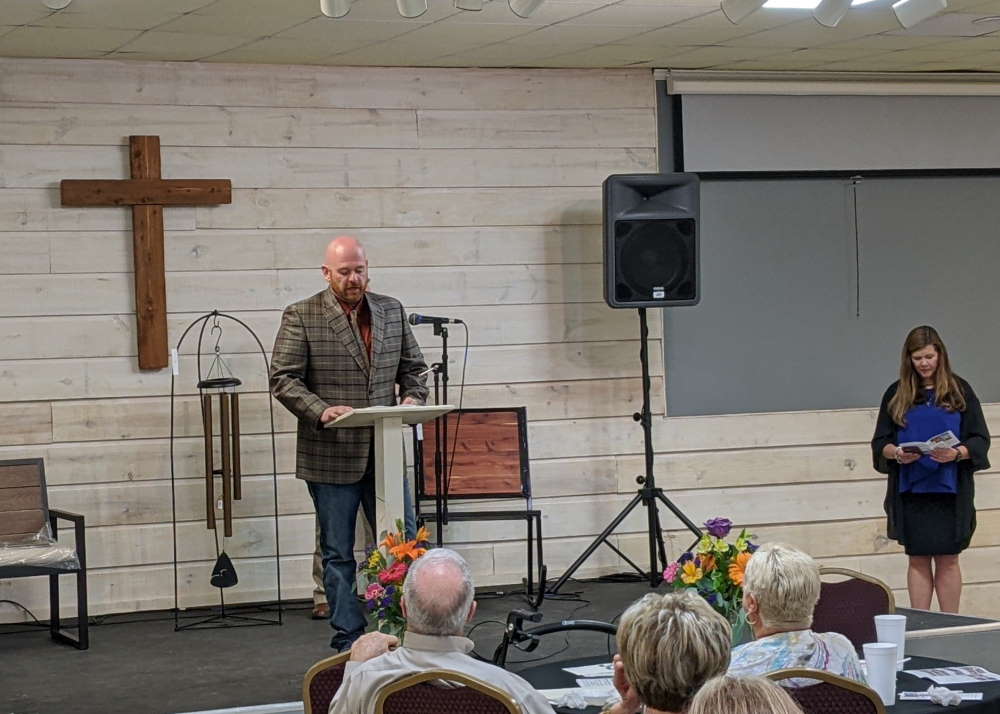 William Lindsey with the DeKalb Economic Development Corporation presented a report on how they can help the future of DeKalb grow
---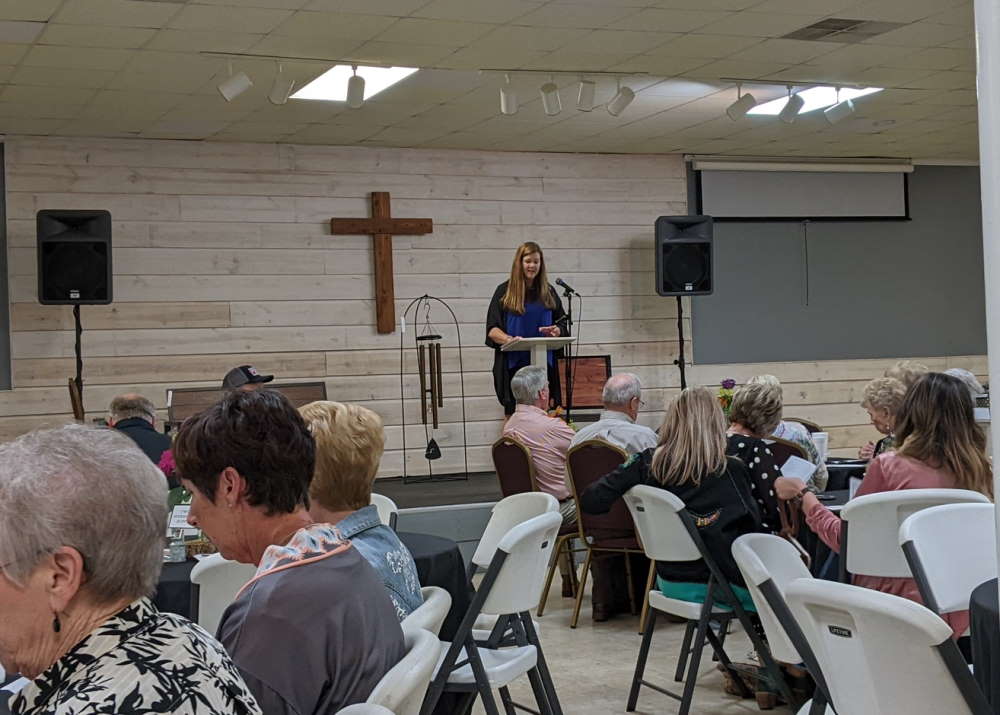 Chamber Board President Donna McDaniel thanked outgoing Board Members for their outstanding volunteer work - Colton Daffern, & Amber Phelps.
All staying Board Members were asked to stand and be acknowledged.
---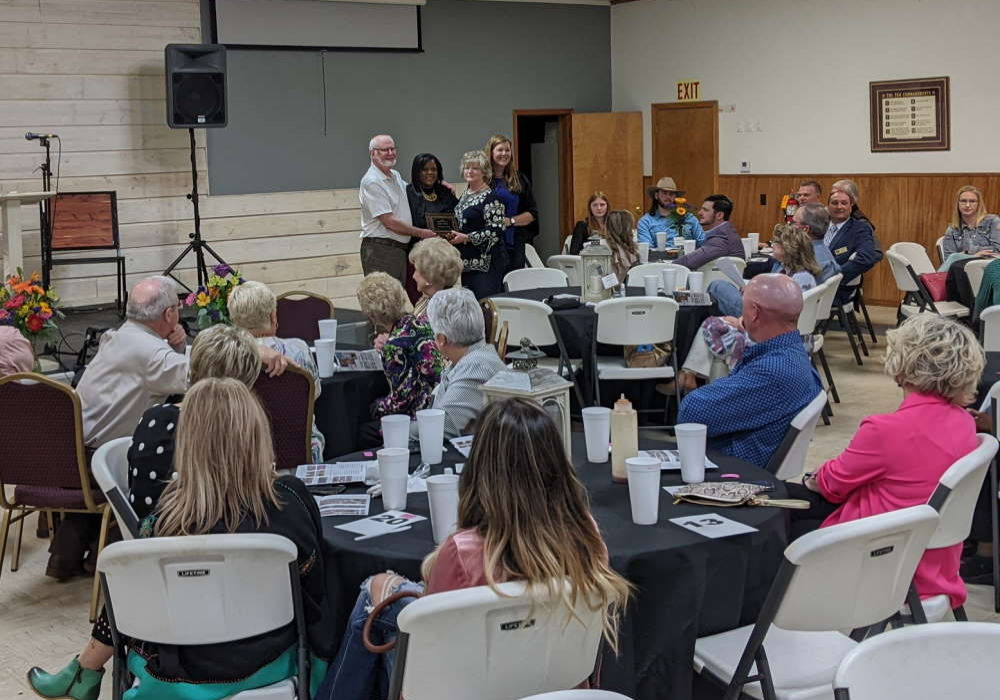 Board Member, Lisa Williams, introduced the 2022 Business of the Year Winners - DeKalb Pharmacy - Janet Tidwell and Garland Davis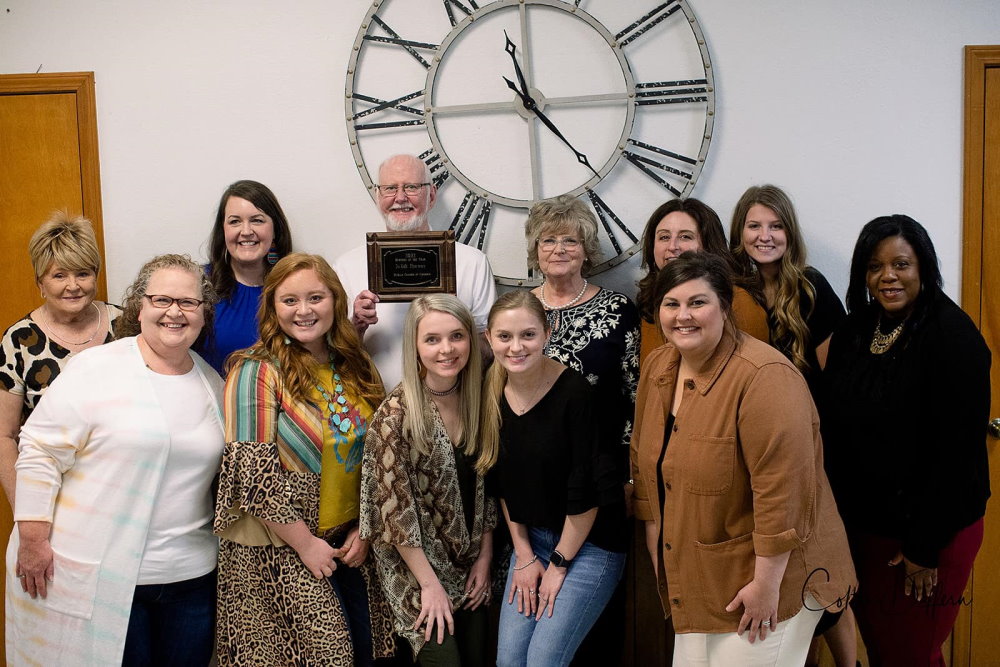 All the great people that make DeKalb Pharmacy Awesome!!
---
Kim Kinney, Board Treasurer, introduced the Organization of the Year - The "Original Oktoberfest Committee"
Sherry Cherry, Jana Ford, Denise Swint, Donna McDaniel and Kim Kinney
---
Kim Kinney also introduced our 2022 Alumni of the Year - Denise Swint - Presenting the Award - Donna McDaniel and Kim Kinney
2022 Person of the Year - Jennifer Matteson - with Kim Kinney and Donna McDaniel
---
During the evening, various door prized were awarded and then the Live Auction - by Auctioneer Lankin Oakley, rounded out the 2022 DeKalb Chamber Banquet!!
Thanks to all who volunteered, donated and attended - it was a great evening!!

Special Thanks to Colton Daffern for contributing your Fabulous, as always, Pictures too!
---
Special Thanks to our Auction Item Contributors
Special Thanks to our Businesses & Their Giveaway Items