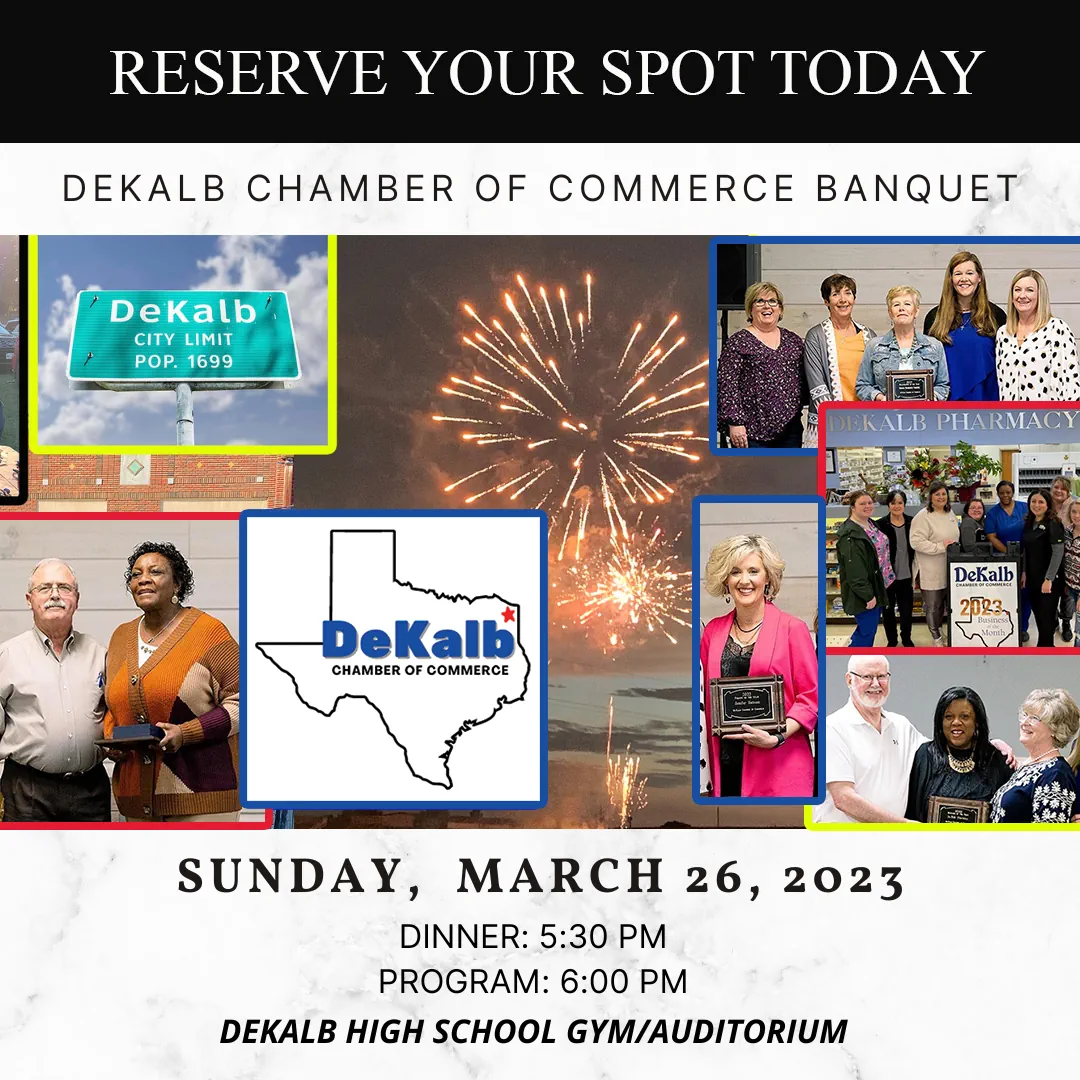 ---
Award Winners for the year of 2022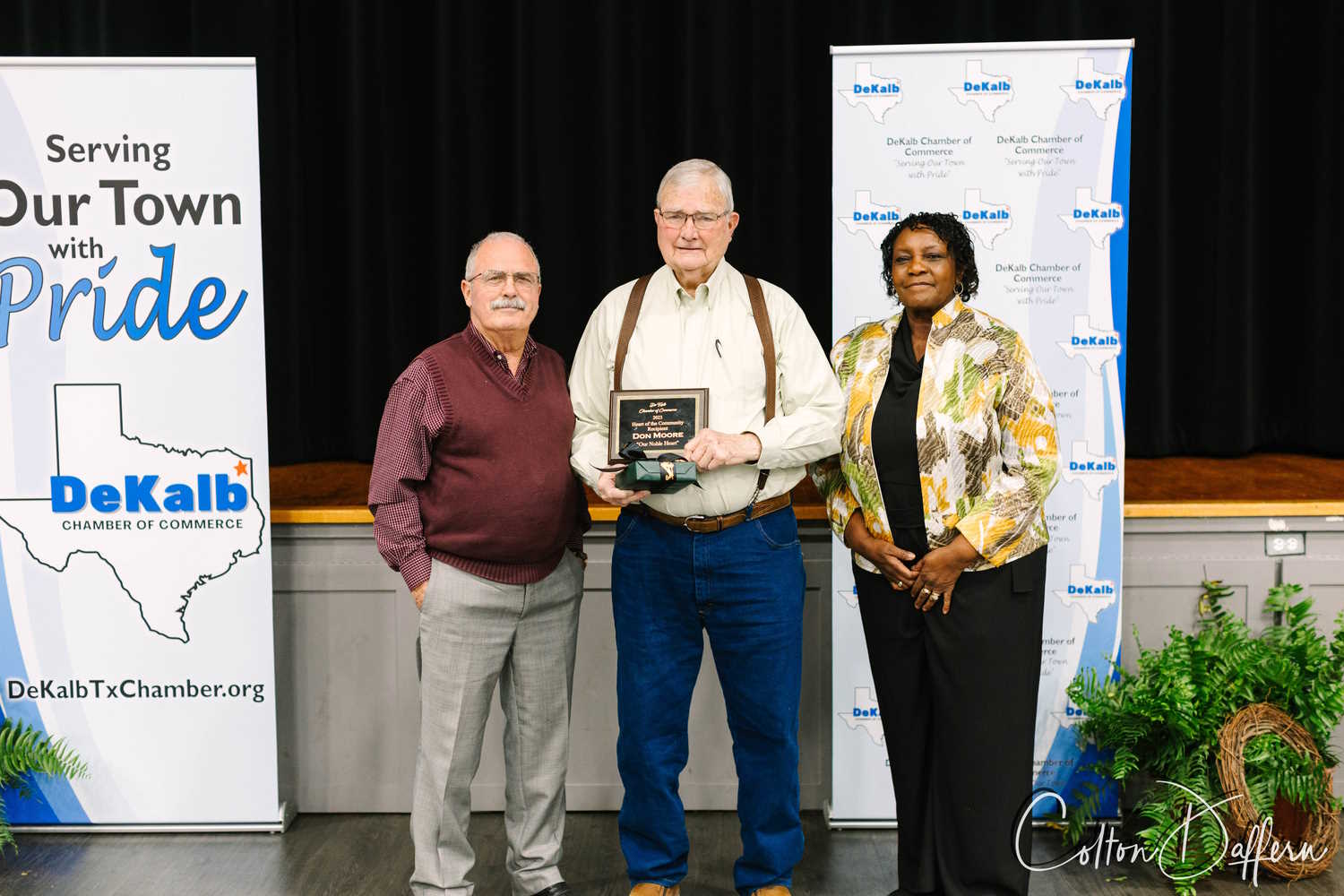 Chris Moser - Don Moore - Velma Moore
Don Moore - Noble Winner for 2022
---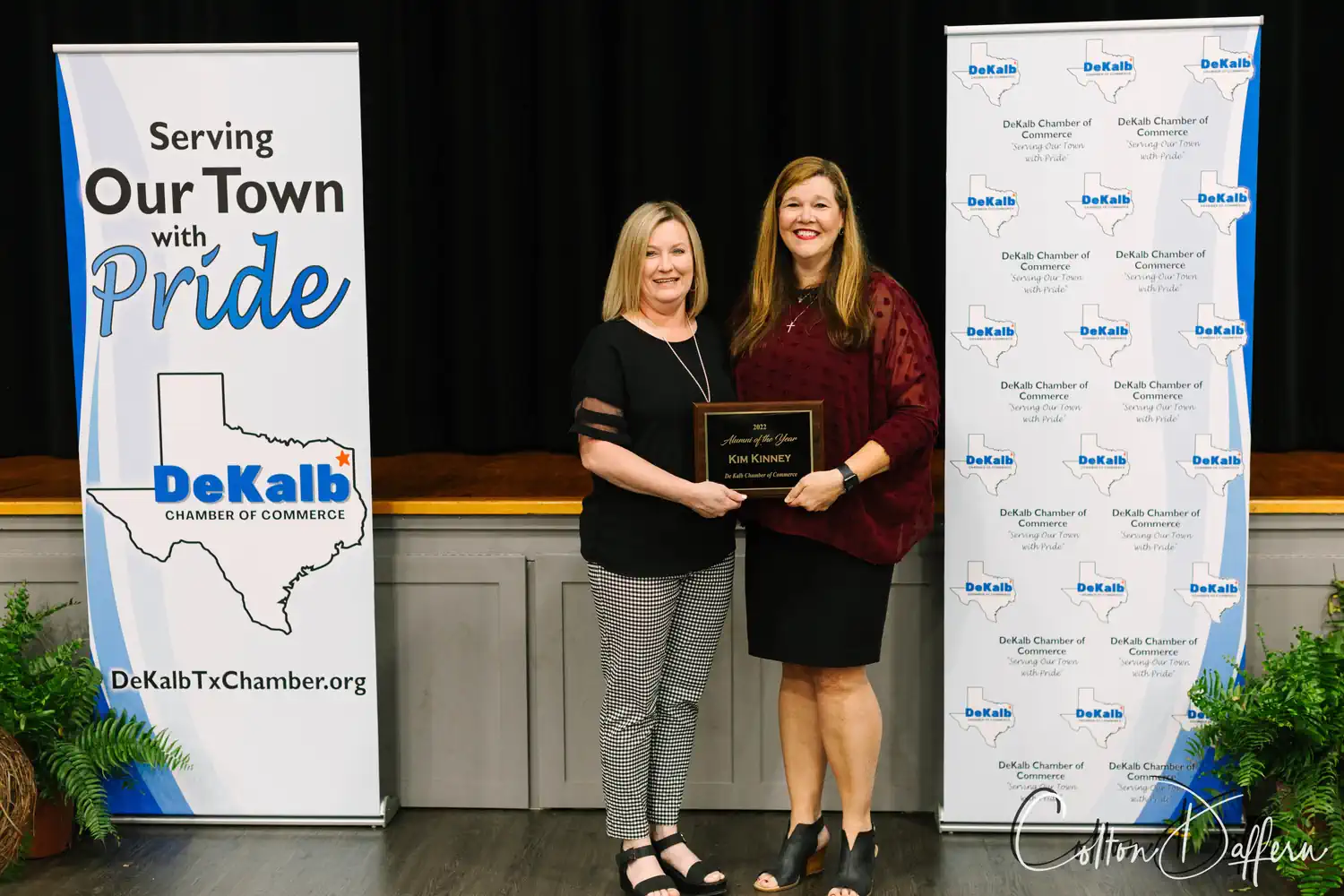 Kim Kinney - Donna McDaniel
Kim Kinney - Alumni Winner for 2022
---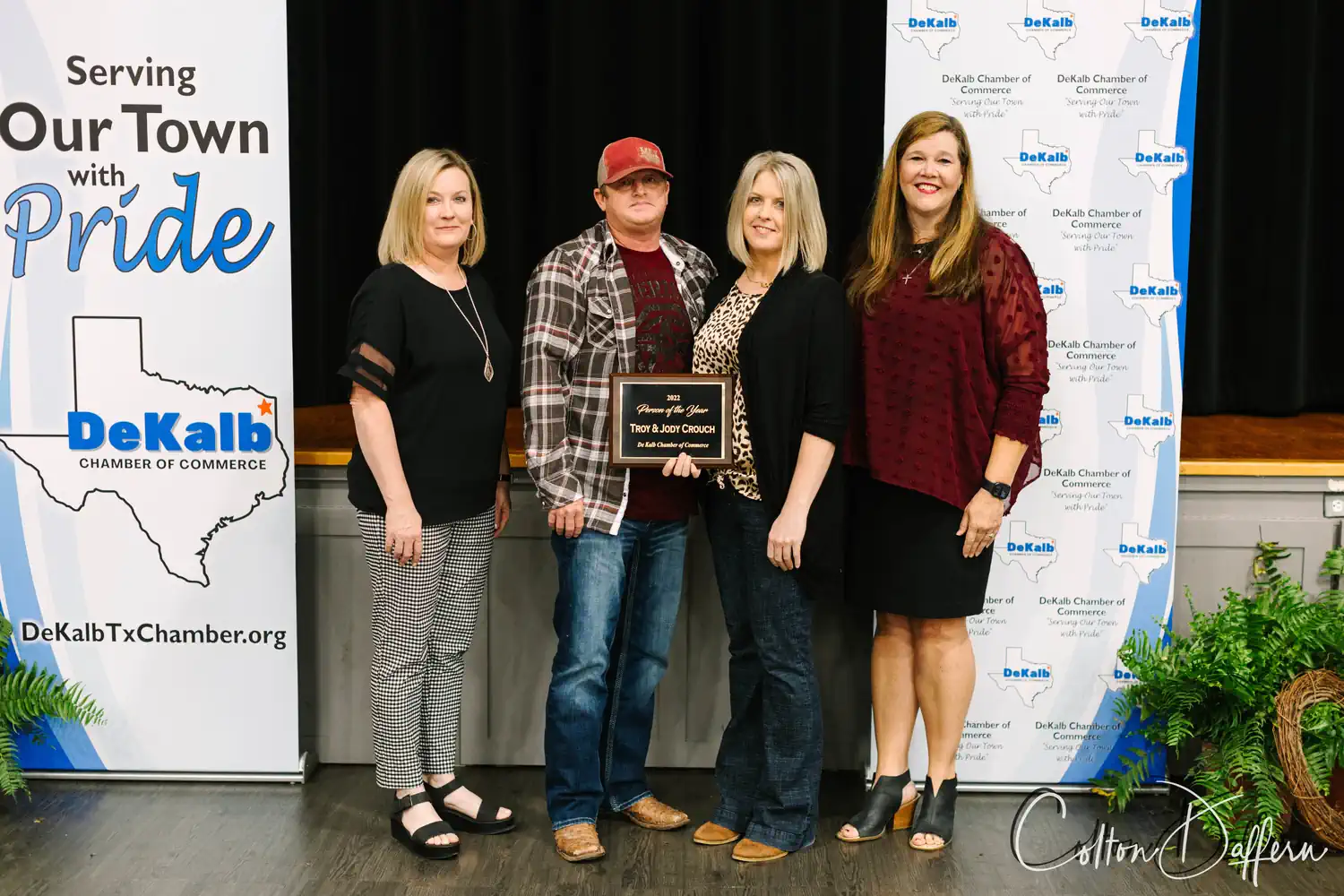 Kim Kinney - Troy and Jody Crouch - Donna McDaniel
Troy and Jody Crouch - Persons of the Year Winner for 2022
---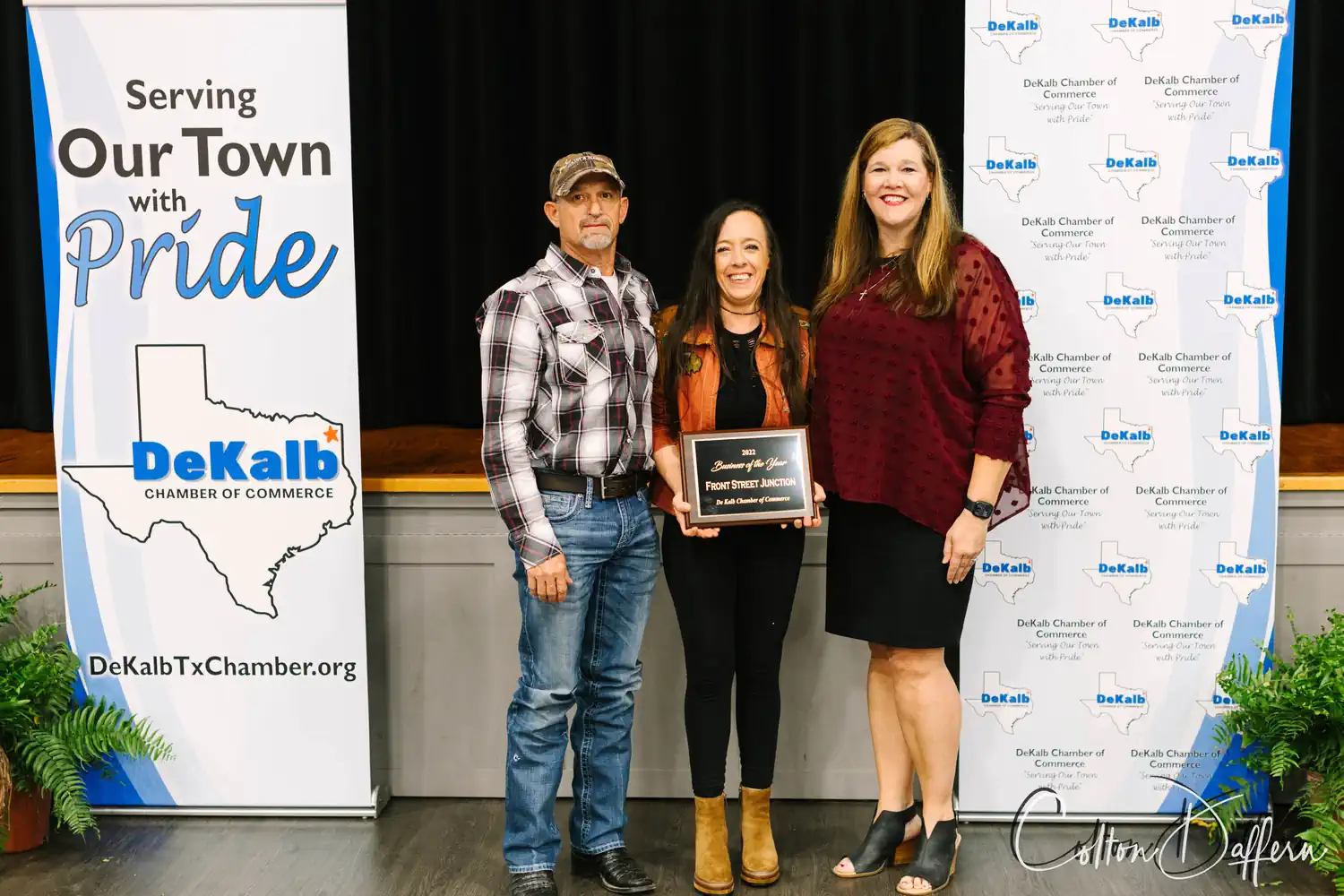 Tommy and Ashley Crouch - Donna McDaniel
Tommy and Ashley Crouch - Business of the Year Winner for 2022
---
DeKalb Police Dept - Organization of the Year Winner for 2022
---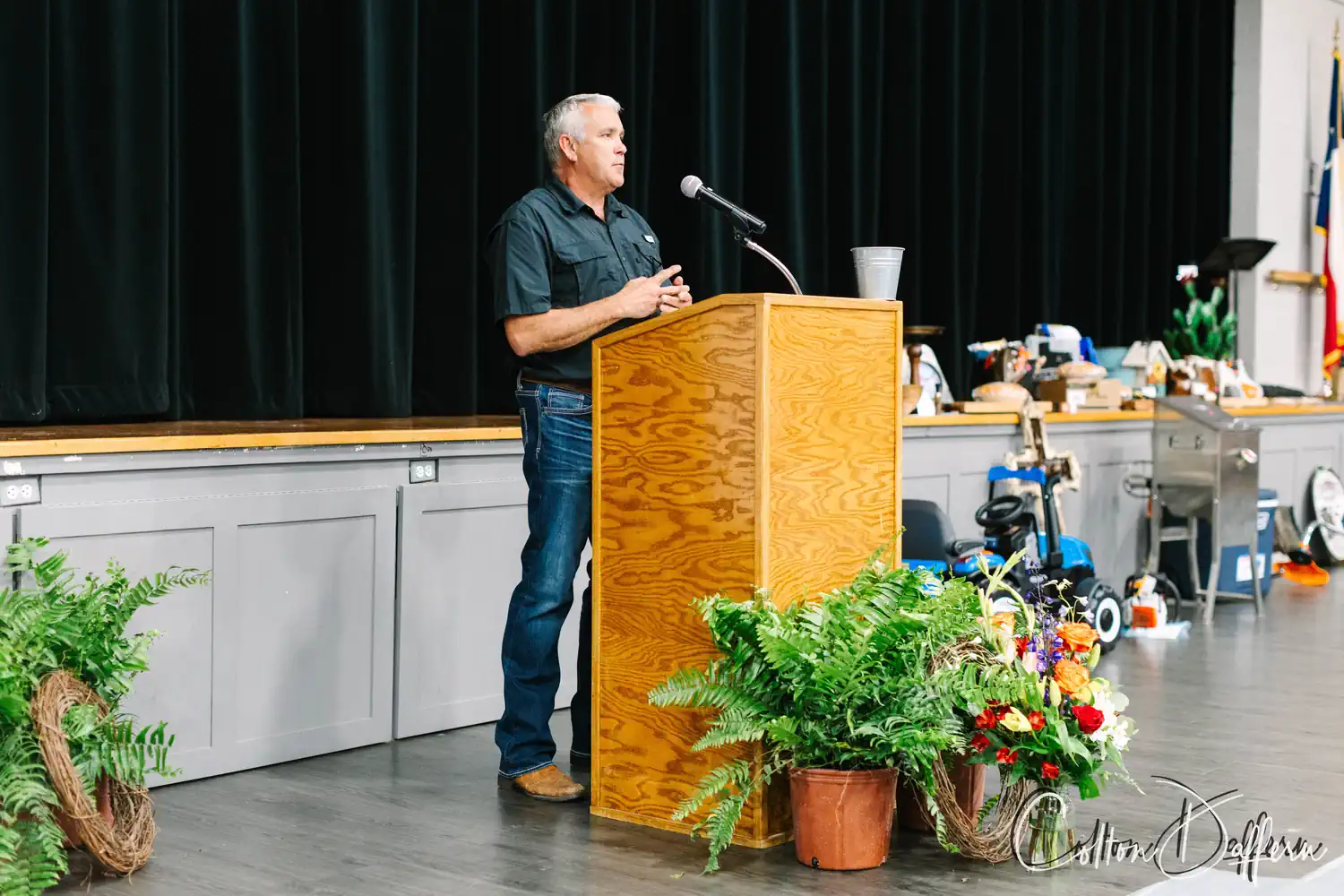 Fire Dept Report by Robbie Barrett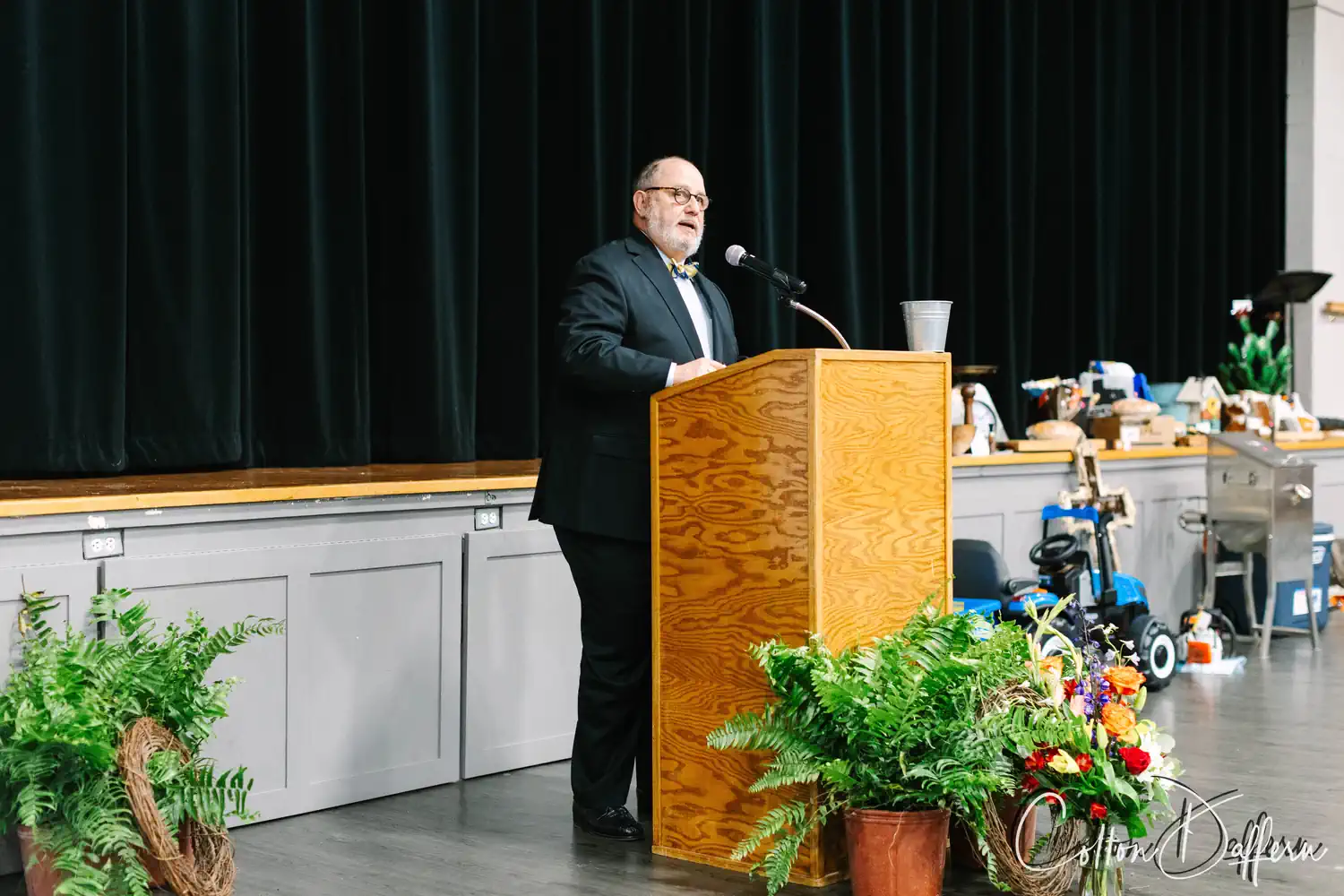 Mayor Lowell Walker
---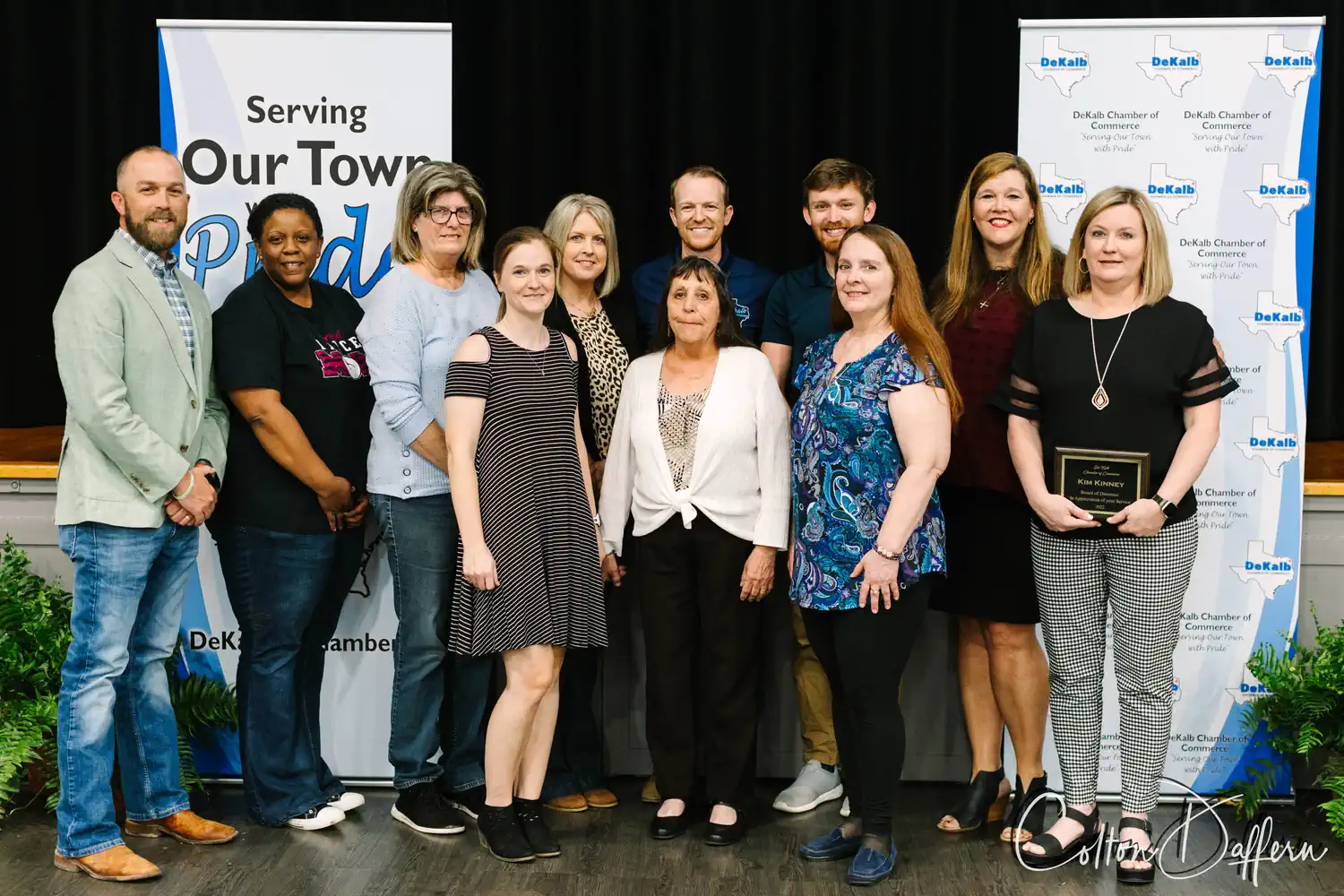 DeKalb Chamber Board Members: Clayton Little, Lisa Williams, Connie Cooper, Kelsey McDermott, Jody Crouch, Cyndi Hickson, Justin Glass, Teresa Bybee, Cole Denny, Donna McDaniel and Kim Kinney
---
DeKalb Chamber Banquet 2023 was great!

Sunday March 26th at the DeKalb High School GYM/Auditorium, starting at 5:30 pm.

It's that special time of the year when we can all get together and relax, enjoy great food, hear about what's happened and going to happen, while honoring some really special people and organizations. We will also announce our new incoming Chamber Board Members, while honoring our outgoing Board Members and thanking them for their dedicated service to our great organization!
We really look forward to this event every year and hope you will honor us with your presence!