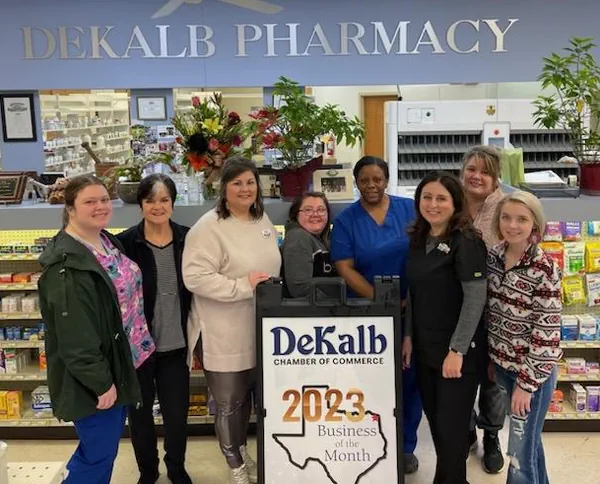 Megan, Linda, Krisy, Brittany, Lisa, Melissa, Amy & Bailye
DeKalb Pharmacy, 120 W Front Street, DeKalb, TX 75559 is proud to say "Locally Owned, Locally Loved", since 2004. Aside from providing a necessary service to the DeKalb and surrounding area, they have kept up with technology so they can provide customers great service.
They even have an App for your phone to Manage your Family's medicine, Set medication reminders, Order refills; Message your Pharmacist and Find your pharmacy information.
Want to speak to a real person? They answer their phones with a person!! All this service driven support is also why they are our Business of the Month - they support our Chamber and Community in so many ways.
DeKalb Pharmacy can be reached at: 903-667-0880
---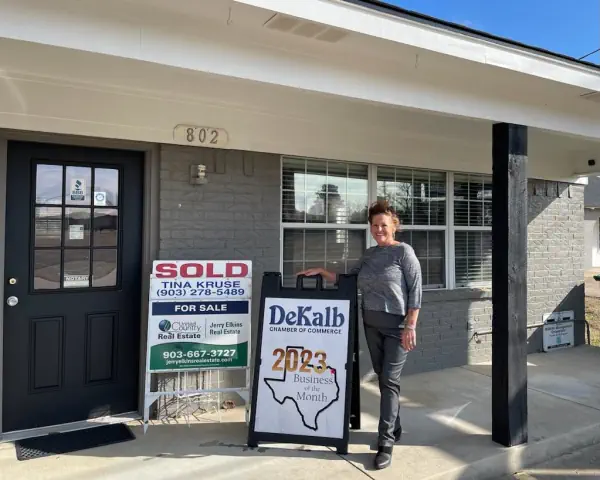 Tina Kruse of United Country Jerry Elkins Real Estate, 802 W Front St., DeKalb, TX 75559 is the Owner/Broker of Record and been in real estate since 1996.
She is extremely knowledgeable about representing you as a Listing or Buyer's Agent for Farms, Ranches and land in this area.
Tina has also been a great supporter of our DeKalb Chamber of Commerce.
She can be reached at: 903-667-3727