A Ground Breaking Ceremony was held August 12, 2022 welcoming Saddle Brook Dream Builders and Grand Forge Metals to the DeKalb Industrial Park. Both companies are family owned by Amos and Renita Kropf.
They will be building a 64,000 sq ft facility. Saddle Brook builds high quality custom cabins, sheds, barns and beautifully styled tiny homes. Grand Forge Metals is a manufacturer of metal doors. Their facility, when completed will offer both wholesale and retail sales and is expected to employ 80 to 100 people. The initial capital investment is over $5 Million.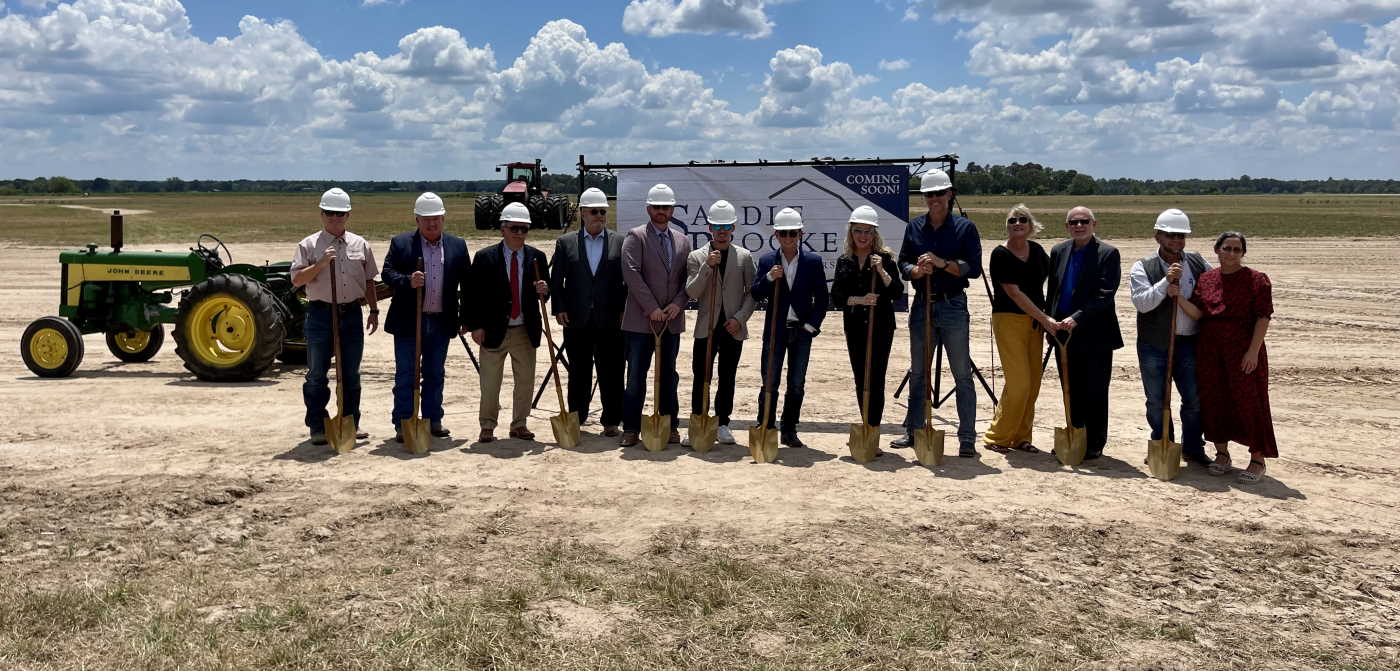 Many people were in attendance including representatives from Ar-Tex REDI, TexAmericas Center, the DeKalb City Council, DeKalb Chamber of Commerce, ATCOG and the offices of Rep Pat Fallon and Senator Bryan Hughes. Also attending were Bowie County Judge Bobby Howell, Red River County Judge L.D. Williamson and Commissioner James Strain.
DeKalb Mayor, Lowell Walker, read a letter at the opening ceremonies from Texas Commissioner of Agriculture Sid Miller congratulating the City of DeKalb on bringing this facility to DeKalb. Executive Director of DeKalb EDC, William Lindsey, says the economic impact that the new businesses will have on DeKalb is immeasurable.